News
Shania Twain Talks About Dinner With Oprah Winfrey That 'Went Sour' Over Topic of Religion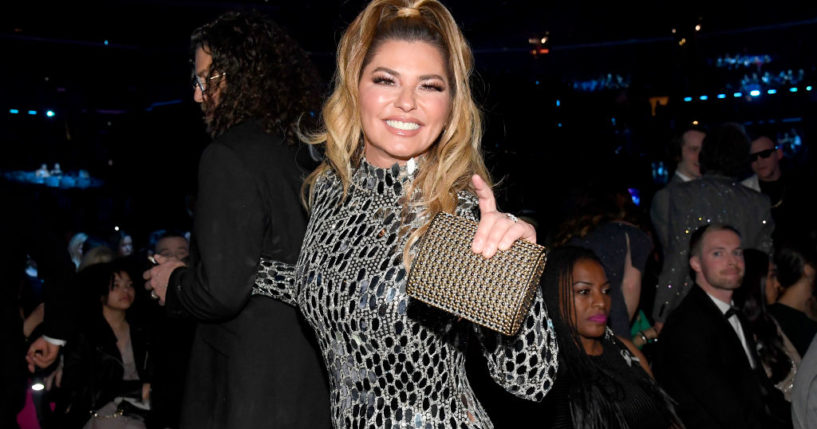 Singer Shania Twain described the time she tried to discuss religion with Oprah Winfrey over dinner.
During an appearance on the Table Manners podcast with Jennie and Lennie Ware, Twain spoke about her "memorable" dinner with the former talk show host in the 90s.
"She's such a smart lady and it's just great to sit and have real talks," Twain said.
Advertisement - story continues below
However, she said that once they got into the topic of religion "it all went sour."
"So I said, let's stop talking about religion," Twain continued.
Twain also said that while Winfrey is "quite religious" she doesn't consider herself a religious person.
"I'm not religious in the sense that I'm dedicated to a religion. I'm much more of a spiritual person," she explained.
Advertisement - story continues below
Twain also referred to herself as a "seeker" but revealed that during their conversation, debating was off the table.
"It just wasn't debatable," she said. "There was no room for debate. And I like to debate. Canadians like to debate everything. So I'm like, OK, time to change the subject."
Listen to the podcast below:
John 14:6 says, "Jesus said to him, "I am the way, and the truth, and the life. No one comes to the Father except through Me."
Advertisement - story continues below
In a 2015 interview with AARP, Winfrey spoke about her views on religion vs. spirituality.
"I hear people say all the time, 'I'm not really religious, but I consider myself spiritual.' I definitely have always been spiritual, being raised by my grandmother on that little acre in Mississippi, indoctrinated, born into the church and the ways of the church," she said.
When asked what she believes Winfrey said, "That's a great question. I believe I don't know what the future holds, but I know who holds the future. I know who and what holds the future. I trust that beyond this space and time, all is well, and all will be well."
Truth and Accuracy
We are committed to truth and accuracy in all of our journalism. Read our editorial standards.
Comment Down Below
Conversation