News
Actress Sharon Stone Shares That She Has Suffered 9 Miscarriages: 'It Is No Small Thing, Physically nor Emotionally'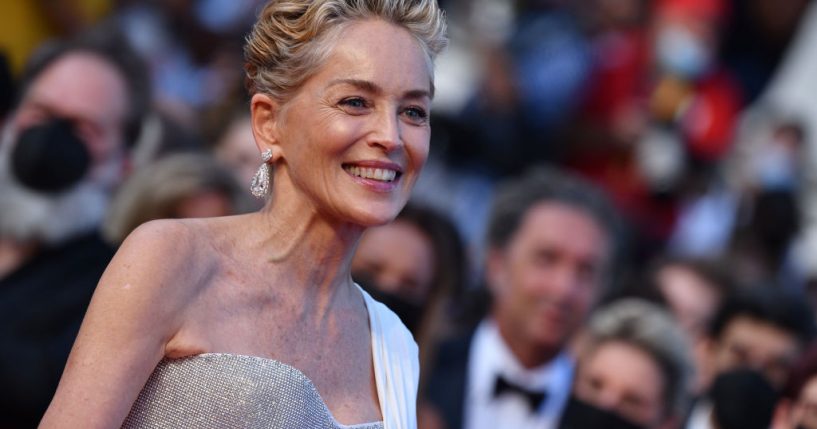 Actress Sharon Stone has revealed that she has suffered nine miscarriages.
On an Instagram post for People featuring Peta Murgatroyd who recently revealed in an interview that she has suffered multiple miscarriages, Stone commented, "We, as females don't have a forum to discuss the profundity of this loss. I lost nine children by miscarriage."
She added:
Advertisement - story continues below
"It is no small thing, physically nor emotionally yet we are made to feel it is something to bear alone and secretly with some kind of sense of failure."
Continuing, she said, "Instead of receiving the much needed compassion and empathy and healing which we so need. Female health and wellness left to the care of the male ideology has become lax at best, ignorant in fact, and violently oppressive in effort."
Stone has three sons through adoption, according to Closer Weekly.
Sharon Stone Reveals She 'Lost 9 Children' Through Miscarriages: 'It Is No Small Thing' https://t.co/OJnMYvMt2y

— People (@people) June 24, 2022
Advertisement - story continues below
For women who are aware they are pregnant, about 10-15% of those pregnancies end in miscarriage, according to the March of Dimes and 1% of women suffer recurring miscarriages. The March of Dimes defines a miscarriage as a loss before 20 weeks of pregnancy.
When individuals are suffering the loss of a loved one, Matthew 5:4 tells us, "Blessed are they that mourn: for they shall be comforted."
On Wednesday, Murgatroyd shared in an Instagram video her journey to having a second baby through in vitro fertilization (IVF).
In a caption for the video, Murgatroyd wrote, "My first night of IVF treatment. Taking you guys on this journey with me for baby no: 2 is actually kinda special and incredible. I love sharing stuff with you all, and well….this is me being as transparent as possible."
Continuing, she wrote, "Let's normalize the conversations surrounding miscarriages and IVF and create an environment that is more comfortable for all women."
Advertisement - story continues below
She also thanked Dr. Mark Surrey, a fertility doctor at SoCal Reproductive Center, for making this possible for her family.
Truth and Accuracy
We are committed to truth and accuracy in all of our journalism. Read our editorial standards.
Comment Down Below
Conversation