News
Singer Bobby Caldwell, Known for His Hit 'What You Won't Do for Love,' Dies at 71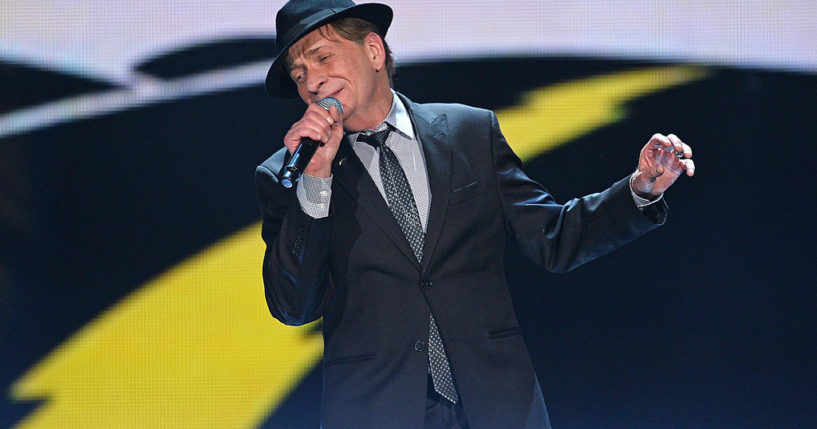 Singer Bobby Caldwell has died at the age of 71.
On Wednesday, his wife, Mary Caldwell, announced the news on his official Twitter page.
"Bobby passed away here at home. I held him tight in my arms as he left us. I am forever heartbroken," she wrote.
Advertisement - story continues below
She also thanked everyone for their "many prayers over the years" for her husband.
"He had been "FLOXED," it took his health over the last 6 years and 2 months. Rest with God, my Love," she continued.
Bobby Caldwell died after battling "a long illness," per Variety.
"Floxed" is a term used for when your body has a bad reaction to "fluoroquinolone antibiotics," such as "mitochondrial damage" and "oxidative stress," according to Regenerative Medicine LA.
Advertisement - story continues below
Bobby Caldwell was best known for his 1978 hit, "What You Won't Do for Love."
In an interview with NPR in 2005, Bobby Caldwell, whose music was referred to as "blue-eyed soul," spoke about what inspired his sound.
"Always had it because most of my childhood was spent in Miami, which was a dumping ground for all kinds of music–Haitian, reggae, Latin, pop, R&B, culture. I mean, it was really a diversified city. But my mom, who was a real estate broker, sold Bob Marley his home in Miami, and I became friends with Bob Marley through friends and we became close enough to where I actually had felt as though I had been to Jamaica," he shared.
He also spoke about how his record label did not want the fact that he was a white man singing R&B to be revealed.
Advertisement - story continues below
"I was on a label that was located in Miami, Florida. It was TK Records," he explained.
He added, "And their base to launch their product was basically an R&B format. So they really didn't want it to be well-known that I was white. Today, as we speak, there are still a few holdovers that don't know that."
Truth and Accuracy
We are committed to truth and accuracy in all of our journalism. Read our editorial standards.
Comment Down Below
Conversation