News
Singer Gordon Lightfoot Dies at 84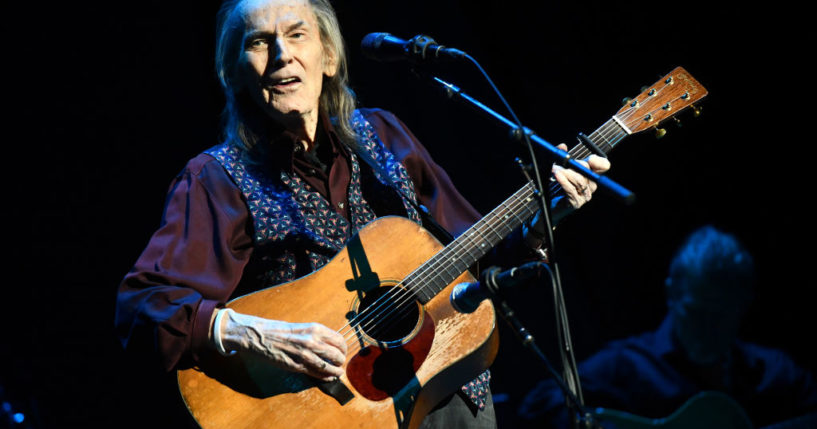 Fans of beloved folk singer, songwriter, Gordon Lightfoot, 84, mourn his death today.
According to Fox News Digital, "Representative Victoria Lord confirmed that Lightfoot died at a Toronto hospital early Tuesday morning, but did not elaborate on his cause of death."
Canadian Prime Minister, Justin Trudeau, paid tribute to Lightfoot, often referred to as one of Canada's greatest songwriters, on Twitter:
Advertisement - story continues below
We have lost one of our greatest singer-songwriters. Gordon Lightfoot captured our country's spirit in his music – and in doing so, he helped shape Canada's soundscape. May his music continue to inspire future generations, and may his legacy live on forever. To his family,…

— Justin Trudeau (@JustinTrudeau) May 2, 2023
Lightfoot composed over 200 songs, many made famous by artists such as Bob Dylan and Barbara Streisand. Even Elvis recorded one of his songs, "Early Morning Rain."
Advertisement - story continues below
Some of Lightfoot's most famous ballads were "The Wreck of the Edmund Fitzgerald," based on the true story of a freighter sinking on Lake Superior and "If You Could Read My Mind," a wistful song of a troubled marriage. Also popular are "Carefree Highway," about life on the road, and "Rainy Day People," about loyalty in life and in love.
Are you a fan of Gordon Lightfoot's music?
Tributes are flooding Twitter with remembrances of the musician whose style was legendary for it's gentle storytelling, as well as his references to trains, rivers, highways, lost love, and loneliness.
Actor Michael Warburton posted his farewell with a photo of Lightfoot and Bob Dylan, with a quote by Dylan about his friend:
"I can't think of any Gordon Lightfoot song I don't like. Every time I hear a song of his, it's like I wish it would last forever." – Bob Dylan pic.twitter.com/GkVlLX0n1X

— Michael Warburton (@MichaelWarbur17) May 2, 2023
Advertisement - story continues below
Lightfoot's bio in the Canadian Songwriter's Hall of Fame, to which he was inducted in 2012, says he was born in Orillia, Ontario, November 17, 1938, and cites his first musical love as "barbershop singing."
His Hall of Fame bio also lists his many awards, "In addition to his five Grammy nominations, Lightfoot was the recipient of a MIDEM award for best-selling Canadian artist for 1967 and has taken home 17 Juno Awards."
He was inducted into Canada's Country Music Songwriter's Hall of Fame in 2001.
Advertisement - story continues below
Lightfoot was a warm light in folk-rock music for decades and will be missed by many.
Truth and Accuracy
We are committed to truth and accuracy in all of our journalism. Read our editorial standards.
Comment Down Below
Conversation