Commentary
Straw Poll Reveals Which Dem Conservatives Think Would Be Hardest to Beat in 2024 – It's Not Biden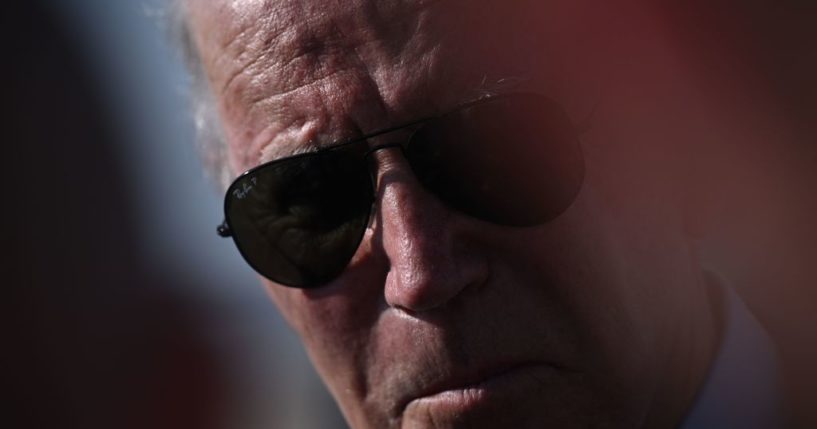 Conservatives are sharing which Democrat they believe would be the most difficult presidential candidate to defeat in 2024.
Activists at the Turning Point USA Student Action Summit participated in a straw poll and shared which Republican they would vote for in the 2024 primary, and which Democrat they believed would be the hardest to beat in the presidential election.
While one might typically expect that an incumbent president would be seen as the hardest person to beat, President Joe Biden did not even make it into the top five.
Advertisement - story continues below
California Gov. Gavin Newsom (D) came in the first place as the hardest to beat at 30.3%, followed by Michelle Obama at 13.6%, and Hillary Clinton at 10.5%.
Sen. Bernie Sanders (Vt) received 10.3%, and Vice President Kamala Harris received 7.9%
After Rep. Alexandria Ocasio-Cortez (D-N.Y.) came Biden at 4.4% — the second to last potential candidate that more than 1% of attendees said would be the most difficult to beat.
This isn't the most unbiased crowd, and there were probably a decent amount of people who think Biden is basically a puppet that is constantly sheltered in a basement and being pumped up with medication to give him energy and make him coherent before events who participated in it.
Advertisement - story continues below
But compared to a 2019 straw poll conducted at the Conservative Political Action Conference (CPAC), that represents a sharp decline when nearly 40% of attendees said Biden posed the biggest threat to then-President Donald Trump.
According to FiveThirtyEight, 37.8% of Americans approve of Biden's job performance, while 57% disapprove. So as of right now, it does appear that Biden — without a significant turnaround in his approval rating — would face considerable headwinds if he does run again in 2024.
Do you think Newsom would be hard to beat?
Even members of his own party are starting to publicly call on him not to run again.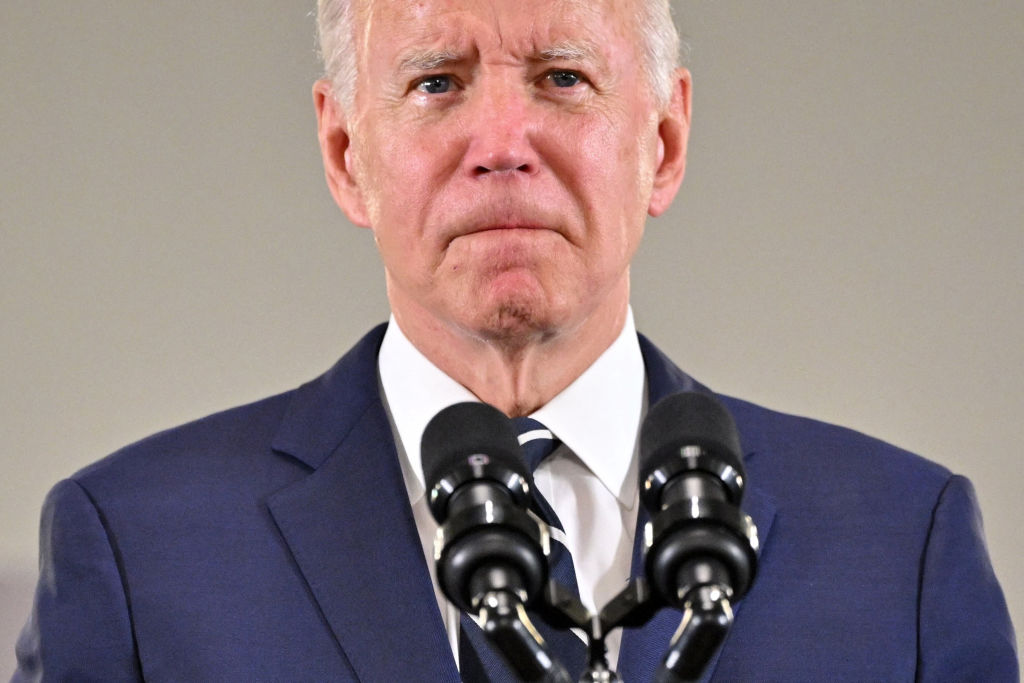 With inflation hovering near a 40-year-high, gas prices still high, and now concerns about another COVID-19 wave, it's no wonder Biden is looking incredibly weak.
Advertisement - story continues below
Those issues did not start with Biden — though his policies haven't helped — but Republicans may look back on the presidential loss in 2020 and breath somewhat of a sigh of relief.
Imagine, for a moment, if Trump were in office right now, he would be getting the blame for inflation and gas prices and Russia invading Ukraine, with some people on TV probably claiming that he sent some message to Russian President Vladimir Putin that it was OK to launch the invasion.
CNN and other networks would probably still have their Covid death graphics on the screen all day long.
But instead, it's a Democrat that's getting the beating in the polls for the issues facing America. And not just any Democrat, but one who frequently struggles to speak, tells incredibly bizarre stories that make no sense, and is frustrating a lot of his party by not channeling the anger they would like him to.
Advertisement - story continues below
Meanwhile, the first lady compared the Hispanic community to breakfast tacos, while the vice president has her own issues with gaffes.
And at the same time, the Democrats' inability to pass massive bills made up of progressive wishlists has led the left-wing of the party to go kind of crazy and call for eliminating the filibuster, changing the make-up of the Supreme Court, or limiting its jurisdiction so Congress can pass whatever bills it wants to on climate change and social issues.
Right now, it just seems like the wheels are coming off the bus for the Democrats.
So yes, conservatives might be upset that Trump is not in office. But on the bright side for them, the Democrats have essentially pulled the pin out of the grenade and committed political suicide during their brief time in power by driving so far to the left and being so dysfunctional.
Advertisement - story continues below
And while these attendees point to Newsom as the greatest threat, his state is not doing too well under his leadership.
As long as Republicans don't nominate someone like Rep. Marjorie Taylor Greene (R-Ga.) for president in 2024, and without some massive economic recovery and gas prices at least down to around $3 per gallon, they'll probably have a good shot at retaking the White House whether it's Biden, Harris, or Newsom on the ticket.
Truth and Accuracy
We are committed to truth and accuracy in all of our journalism. Read our editorial standards.
Comment Down Below
Conversation