Sen. Ted Cruz: 'No Chance' Trump Will Be Convicted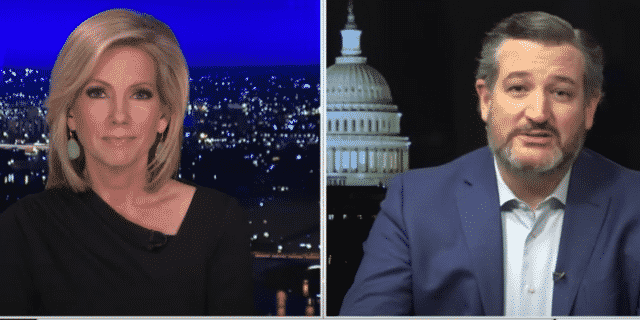 Some say it is unlikely former President Donald Trump will be convicted in the Senate's impeachment trial, and Sen. Ted Cruz (R-Texas) shares that same belief.
Cruz joined Fox News on Thursday night where he told host Shannon Bream, "The end result of this trial is obvious to every single person in the room."
"President Trump is going to be acquitted," Cruz boldly said.
After noting that it takes 67 votes to convict Trump — at least 17 Republicans joining Democrats — Cruz declared, "There is no chance whatsoever there will be 67 votes to convict him. All 100 senators know that… Everyone in the room knows that."
Watch Cruz's interview below:
Cruz also suggested there "shouldn't" be the votes to convict Trump, "for one simple reason: the House managers they have not proven their case. To prove their case they have to demonstrate that President Trump committed a high crime or misdemeanor."
Trump is facing the charge of "incitement of insurrection." He was impeached by the House of Representatives after protesters stormed the U.S. Capitol on Jan. 6.
The article of impeachment reads, "He threatened the integrity of the democratic system, interfered with the peaceful transition of power, and imperiled a coequal branch of Government. He thereby betrayed his trust as President, to the manifest injury of the people of the United States."
Sen. Lindsey Graham (R-S.C.) said on Wednesday evening that "the not-guilty vote is growing" after the trial wrapped up for that day. He added that he believes "most Republicans found the presentation by the House managers offensive and absurd."
Trump's defense team will make their case on Friday. This follows after two days of arguments by the House impeachment managers.
Rep. Jamie Raskin (D-Md.), an impeachment manager, said, "If he gets back into office and it happens again, we'll have no one to blame but ourselves."
Sen. Mike Braun (R-Ind.) praised the arguments by the impeachment managers but suggested it did not change his opinion, saying, "There was a lot of useful information presented today and the Democrats certainly presented an emotionally jarring and powerful argument, but it doesn't change my opinion that removing a former president from an office he no longer holds is unconstitutional."
Cruz, Graham, and Sen. Mike Lee (R-Utah) met with Trump's defense team on Thursday evening to discuss the procedure of the trial. Cruz said during his Fox News interview that they discussed, "What are y'all looking to put forward? And to share our thoughts in terms of where things are."