News
Texas Republicans Plan To Adjust Controversial Early Voting Provision in New Voting Bill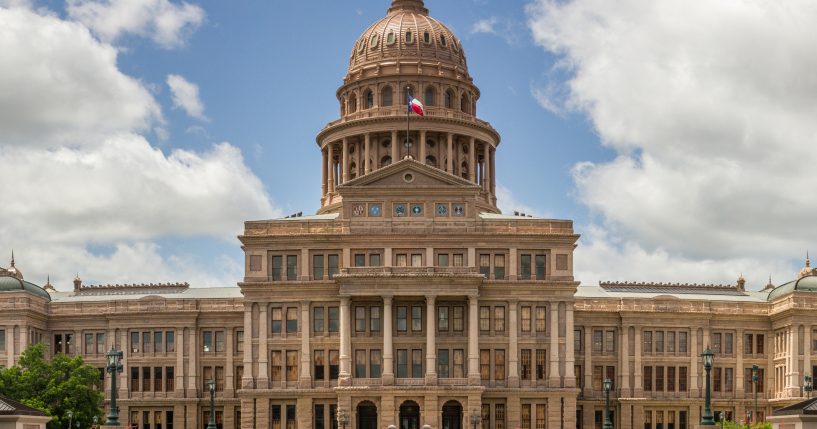 Texas Republican lawmakers are planning to adjust a contentious early voting provision in their new proposed voting bill, after Democrats successfully blocked its passage.
Democrats pointed to a provision of the bill that limited the hours for early voting on Sundays to be from 1 p.m. to 9 p.m. They argued the provision would impact "souls to the polls" efforts following church services to encourage people in Black communities to vote.
As Axios reports, one Republican claimed that time in the provision was a typo.
Advertisement - story continues below
State Rep. Travis Clardy (R) told NPR, "That's one of the things I look forward to with fixing the most. Call it a scrivener's error, whatever you want to. I talked to our team yesterday, kind of regrouping of what happened. That was not intended to be reduced."
"I think there was a — call it a mistake if you want to — what should have been 11 was actually printed up as 1," he added.
However, the Texas Tribune reported that "no Republicans raised an issue with the start time during final debate over the bill."
Republicans in the state are expected to try once again to pass the bill after Democrats succeeded in stopping its passage earlier this week by staging a walk-out, denying the Republicans without the minimum required number of legislators in the chamber to conduct business.
Advertisement - story continues below
Texas Gov. Greg Abbott (R) announced he will add the bill to the special session's agenda.
Statement on election integrity and bail reform legislation: pic.twitter.com/rcK1Q3AnsH

— Gov. Greg Abbott (@GovAbbott) May 31, 2021
The legislation, Senate Bill 7, would ban after-hours voting, drive-thru voting, strengthen voter ID requirements for mail-in voting, and prevent election officials from sending out unsolicited ballot applications.
Additionally, the original version of the bill limited early voting hours on Sunday to 1 p.m. to 9 p.m. and weekday voting hours to 6 a.m. to 9 p.m.
President Joe Biden decried the new voting restrictions bill as "wrong and un-American."
Advertisement - story continues below
"In the 21st century, we should be making it easier, not harder, for every eligible voter to vote," he added.
Truth and Accuracy
We are committed to truth and accuracy in all of our journalism. Read our editorial standards.
Conversation