News
Dem Texas Lt. Governor Candidate Bows Out of Race so He Does Not Get 'In the Way of Greater Diversity'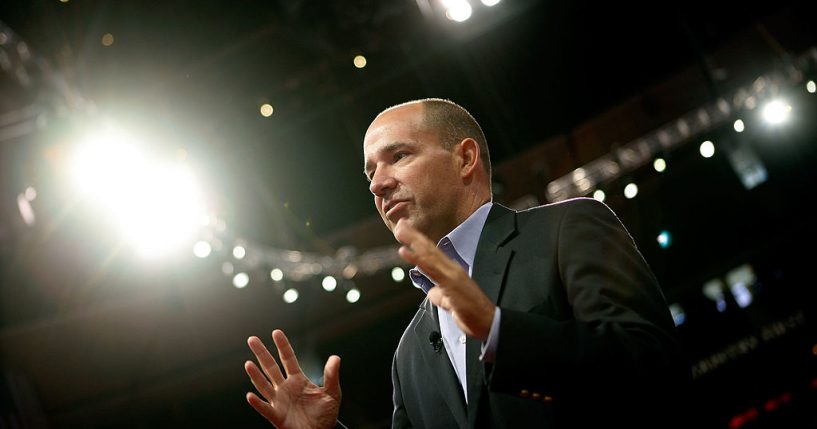 Democrat Matthew Dowd says he is ending his bid for Texas lieutenant governor now that a "diverse field" of candidates is "emerging."
In a statement on Tuesday, Dowd, a former Republican strategist and political analyst, noted that he penned a column in 2018 urging "white male Christians" to "step back and give others room to lead."
In the column, he wrote, "Instead of waiting for the diverse population of America to keep pushing and prodding, I would humbly suggest that we as white male Christians take it upon ourselves to step back and give more people who don't look like us access to the levers of now."
Advertisement - story continues below
Now, Dowd says he is following through on his call for white male candidates to step back.
"I have always strived to be a person of integrity by living the values I espouse. Sometimes I fall short, but each day I make every attempt to be the person I want to see in the mirror," he wrote.
He continued, "To that end, I have decided to step back, not file in the Democratic primary, and end my campaign for Lieutenant Governor of Texas. When I first announced, the only other candidate was a white male Christian. A diverse field is now emerging in the Democratic primary for this office. I do not want to be the one who stands in the way of the greater diversity we need in politics."
Finally, Dowd stated that he is "not dropping out of politics" and "will continue to speak out on democracy."
Advertisement - story continues below
Read the statement below:
Important news. I am ending my campaign for Lt. Governor of Texas. Now that the race is emerging in a more diverse way, I have made the decision from a place of integrity to step back. see attached release. pic.twitter.com/SOl8ZJJFnz

— Matthew Dowd (@matthewjdowd) December 7, 2021
Dowd, a former strategist for former President George W. Bush, made the announcement six days before the filing deadline.
State Rep. Michelle Beckley (D) threw her hat in the race, and Carla Brailey, vice chair of the Texas Democratic Party, has signaled that she is considering running for lieutenant governor too.
In a statement, Beckley said, "Women have been underrepresented in politics for too long."
Advertisement - story continues below
"The Democratic Party is a diverse party and a party that supports the goals and aspirations of women, and in stepping back, Dowd is showing his respect for voters," she added.
Truth and Accuracy
We are committed to truth and accuracy in all of our journalism. Read our editorial standards.
Comment Down Below
Conversation