News
Texas Lawmakers Pass Controversial Election Bill Dems Fled To DC To Delay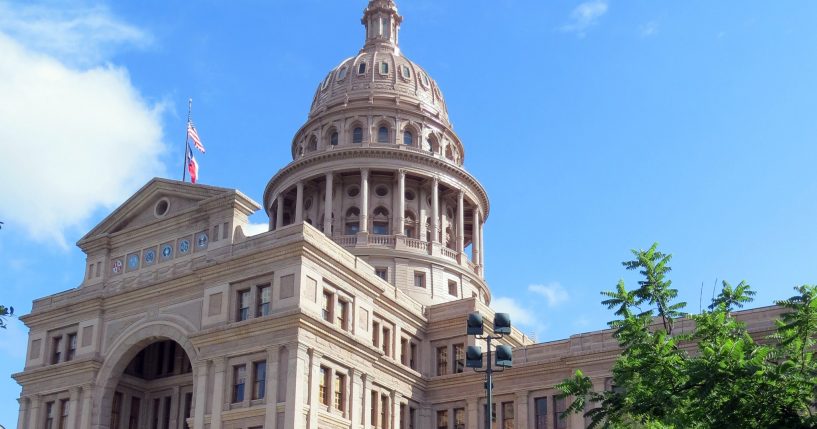 The Texas legislature has passed a controversial elections bill that Democrats tried to block by fleeing the state over the summer.
On Tuesday, the Republican-controlled legislature advanced the bill and it now goes to the governor's desk.
The new law would ban drive-thru voting, 24-hour voting, and prohibit election officials from sending voters unsolicited ballot applications or encouraging mail-in voting. It also establishes new criminal and civil penalties for poll workers.
Advertisement - story continues below
In a statement after the legislature passed the bill, Texas Gov. Greg Abbott (R) said, "Protecting the integrity of our elections is critical in the state of Texas, which is why I made election integrity an emergency item during the 87th Legislative Session."
"Senate Bill 1 will solidify trust and confidence in the outcome of our elections by making it easier to vote and harder to cheat. I look forward to signing Senate Bill 1 into law, ensuring election integrity in Texas.," he added.
Read the statement below:
The Texas election integrity bill is on its way to my desk!

I thank @SenBryanHughes, Rep. Murr, Lt. Gov. @DanPatrick, & Speaker @DadePhelan for stepping up to ensure this bill made it to the finish line.

This bill will make it easier to vote & harder to cheat.#txlege pic.twitter.com/oZ0GJKB4Mi

— Greg Abbott (@GregAbbott_TX) August 31, 2021
Advertisement - story continues below
The vote on Tuesday capped a months-long process delayed by Democrats denying Republicans a quorum to conduct business.
In May, state Democrats blocked the passage of the legislation during a regular session of the legislature when they walked out of the Capitol.
Do you support think more states should pass stronger voting laws?
Abbott called a special session in July to once again try to pass the bill, but more than 50 Texas House Democrats fled to Washington, D.C., to try to block the bill and push Congress to pass a sweeping election overhaul bill.
The group of Democratic leaders claimed that the bill was "dangerous legislation that would trample on Texans' freedom to vote."
Vice President Kamala Harris hailed the lawmakers for their excursion as she said, "They took bold, courageous action in line with the legacy of everyone from Frederick Douglass, who is over my right shoulder, when he fought for the right of black men to vote in America, to the legacy that includes all those women who marched down Pennsylvania Avenue for women's right to vote to all of those folks who shed their blood on the Edmund Pettus Bridge to make sure that we would in 1965 pass the Voting Rights Act."
Advertisement - story continues below
Following their departure, the governor vowed to call "special session after special session" until the legislation passed.
In August, Abbott called a second special session of the legislature, as IJR reported.
Along with the controversial voting bill, Abbott also listed border security, "social media censorship," and critical race theory, as items that will be addressed in the session.
Late last month, a majority of the Democrats returned to the state, and on Tuesday, there were enough Democrats in the legislature to carry out business and pass the bill.
Advertisement - story continues below
Voting rights groups are expected to bring legal challenges against several provisions of the bill.
Truth and Accuracy
We are committed to truth and accuracy in all of our journalism. Read our editorial standards.
Comment Down Below
Conversation