Time Magazine Reveals the 4 Finalists for the 2020 'Person of the Year'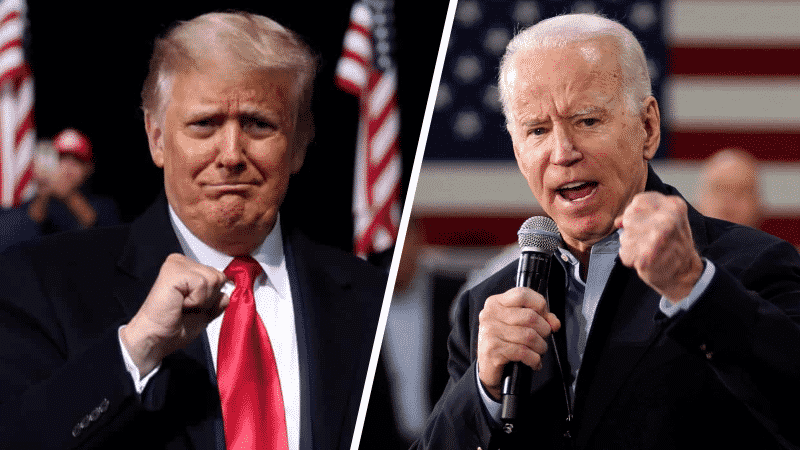 There are four finalists in Time magazine's 2020 "Person of the Year."
The person who will be selected will be one who has affected the news and the lives of Americans greatly over the year, "for better or worse," the magazine notes.
The four finalists include President Donald Trump, President-elect Joe Biden, the movement for racial injustice, and Dr. Anthony Fauci and frontline health care workers.
President Donald Trump
"Similar to every year he's been in office, Trump's had an immense influence on 2020," Time writes in its explanation for Trump.
Time also notes that Trump has been criticized for his handling of the coronavirus pandemic, which has plagued the nation for much of the year.
It also points out that the president has continued to make unsubstantiated claims of widespread voter fraud since the 2020 presidential election. He has refused to concede and instead insisted the election is rigged and that he won.
Trump was the Time magazine's "Person of the Year" in 2016.
Joe Biden
Time points to Biden's victory in the 2020 presidential election.
In the election, Biden received a record number of votes cast.
Movement for Racial Justice
The magazine notes the movement that was ignited following the death of George Floyd, who died at the hands of the Minneapolis police department.
Protestors gathered in cities across the country to protest police brutality and "any entity that embodies systemic discrimination," as Time writes.
Time magazine adds, "There have been some positive outcomes since the movement started but it's far from over."
Dr. Anthony Fauci and Frontline Health Care Workers
Time applauds those who put their lives at risk while helping to combat the coronavirus pandemic, such as "health care workers, postal workers, sanitation workers, transportation workers and many others."
It also praised Fauci as "the most visible scientific leader in the U.S. in 2020." Fauci is the director of the National Institute of Allergy and Infectious Diseases and is a member of the White House coronavirus task force. He has advised several presidents on domestic and global health issues.
During an interview on the "Today" show Thursday, Time magazine Editor-in-Chief Edward Felsenthal said, "This is the hardest year" in choosing a "Person of the Year" with "so many massive stories all over the world, racial justice, the pandemic, presidential elections, wildfires, a really, really challenging year to make this call."
The "Person of the Year" will be named on Thursday night on NBC at 10 p.m. EST.
Watch the video below:
TIME Editor-in-Chief @efelsenthal reveals the shortlist for @TIME's Person of the Year. #TIMEPOY pic.twitter.com/2zRaZoh7o4

— TODAY (@TODAYshow) December 10, 2020
Last year, Swedish activist Greta Thunberg was named the "Person of the Year." The magazine wrote of Thunberg at the time, "She is an ordinary teenage girl who, in summoning the courage to speak truth to power, became the icon of a generation."