News
TobyMac Opens Up About 'The Pain and Anguish' He Experienced Over Son's Accidental Overdose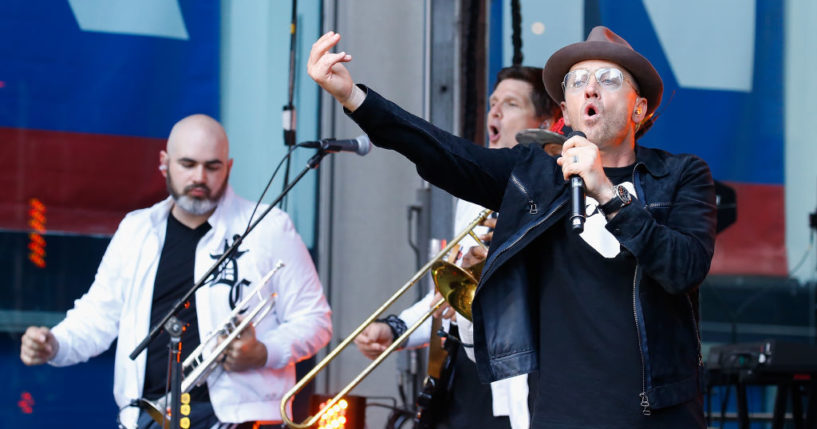 Christian artist TobyMac opened up about dealing with his son's death three years later.
TobyMac told People that he will "forever be a different man."
"I thought, honestly, with my five kids and my bride, that I had the perfect life. And we're really messy now. It's not so neat anymore," he said.
Advertisement - story continues below
TobyMac's 21-year-old son Truett Foster McKeehan died in 2019 of an accidental overdose.
TobyMac said that he and his wife Amanda McKeehan were aware of their son's struggle with substance abuse and were not okay with it, but they also didn't think it was "an urgent problem."
"I do think that he knew where we stood on it and wanted to honor us, so that was a battle that he fought," he said.
Psalm 34:18 says, "The LORD is close to the brokenhearted and saves those who are crushed in spirit."
Advertisement - story continues below
After his son's passing, TobyMac chose to channel his grief through his music with songs like  "21 Years" and "Everything About You" which are about the death of his son.
"The pain and anguish was just killing us. I never thought I would ever have it together again. I want to write songs that resonate. It's amazing how many people have experienced loss and how a song just loves them well, wherever they are. I'm so grateful for that," TobyMac explained.
TobyMac said that he "could not be more grateful" he got to spend quality time with his son after Truett Foster McKeehan's first live performance in Tennessee a week before his death.
"I'm just like, I have to be at his show. But in my mind he was going to do 20,000 other shows…I live across the street from where he did his last show and there's a restaurant over there and some days I go to that restaurant and I just look over at the patio where I last saw him, and gave him a hug, and said, 'I'm so proud of you,' and I just cry," he shared.
Advertisement - story continues below
Going forward, TobyMac makes sure that his son's memory is never forgotten.
"We're not scared to talk about it. It's not a taboo subject. It's something beautiful. [We have] the faith to believe, is Truett laughing at this right now? Is he saying, 'Come on Dad, give him a break' when I'm hard on his little brother? All that has been really good for us," he says. "He's part of an ongoing conversation. We meet every year at the park across the street where we had his service, and we tell stories about him — things he had done or said or made us laugh or when he was a bad boy or when he was so kindhearted. We remember him all the time."
Truth and Accuracy
We are committed to truth and accuracy in all of our journalism. Read our editorial standards.
Comment Down Below
Conversation