Commentary
Top Obama Admin Official Knocks Biden Over Suspected Chinese Spy Balloon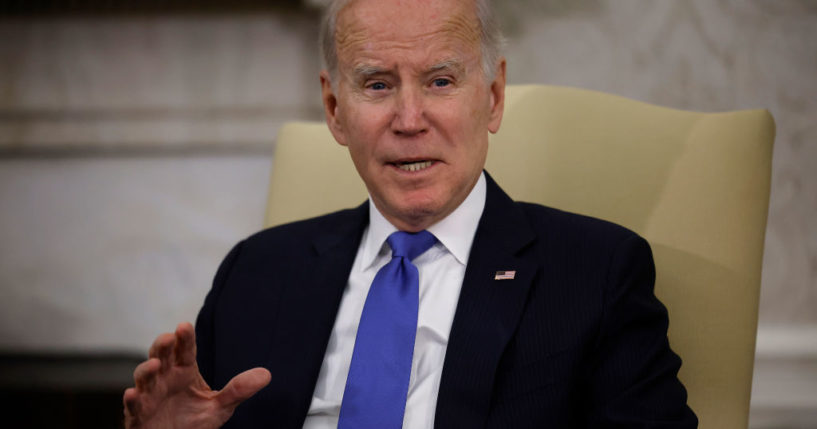 President Joe Biden is facing questions from a senior member of the Obama administration over the handling of a suspected Chinese spy balloon.
Former Defense Secretary Leon Panetta discussed the incident on CNN on Sunday and noted there will be "lessons from all of this."
"If we were aware of the balloon, I think we should have taken steps to prevent it from entering our air space, and I'm not sure that we should have allowed it to simply crossover the country, crossover what were obviously sensitive military sites," he continued. "I don't see the logic of that."
Advertisement - story continues below
He also noted Pentagon officials said they were concerned about shooting down the balloon due to the risk debris could hit people.
However, Panetta argued the military still should have "acted earlier if our suspicions were valid that this was, in fact, on an intelligence mission."
"I hope in the future we make clear to China, that this kind of incident cannot happen again, and it will not happen again. That in the future, if we see that kind of balloon… if they don't take action to prevent that balloon from entering our air space, that we will indeed shoot it down much earlier than we did this time around," he added.
Watch the video below:
Advertisement - story continues below
Host Jim Acosta sought to clarify if he was stating the balloon should have been shot down "perhaps over Montana" and at least "before it crossed over almost the entire continental U.S."
Do you think the balloon should have been shot down sooner?
"Yeah, that bothered me that it was allowed to transverse the entire country," Panetta responded.
He also argued Biden should have been "transparent with the country" about the balloon, including when officials knew about it, when they determined it was an intelligence balloon, and when the decision was made to shoot it down.
"If he made the decision on Wednesday to shoot it down, I think that should have been made public," Panetta continued. "It would have prevented some of the criticism that occurred later and the American people I think are entitled to know just exactly what our adversaries are up to. So I think greater transparency would have helped the White House as well."
Advertisement - story continues below
His comments come after the news that a suspected Chinese spy balloon was hovering over the continental U.S. — and its subsequent downing over the weekend.
On its face, it does not make sense the balloon was shot down before it entered the country or soon thereafter. But, we do not know everything officials knew about the balloon and why they decided to wait.
It could have simply been they were concerned about the debris. Apparently, similar balloons can be quite difficult to bring down. In 1998, a weather balloon went off course and efforts by the Canadian, British, and U.S. air forces to bring it down all failed — eventually, it crashed in Finland. So perhaps officials were afraid a botched attempt to bring it down could lead to it crashing in a populated area.
Or perhaps they did not want Chinese officials to know when the U.S. was aware of the balloon's presence to protect information about our detection systems.
Advertisement - story continues below
Biden said he ordered the balloon to be shot down "as soon as possible" when he heard about it on Wednesday. But from Thursday to Saturday, it was not clear to the public whether the balloon would be allowed to go on its merry way, or if it would be shot down.
It is not clear why Biden and the Pentagon decided to stay silent about their plans and take the criticism for appearing nonchalant about the balloon. But it certainly seems it would have been better had they said from the outset they would shoot it down, rather than waiting and risk looking like they did so only after the criticism.
Truth and Accuracy
We are committed to truth and accuracy in all of our journalism. Read our editorial standards.
Comment Down Below
Conversation