Trump Says '2020 is a Long Way From Over' Amid Speculation of 2024 Run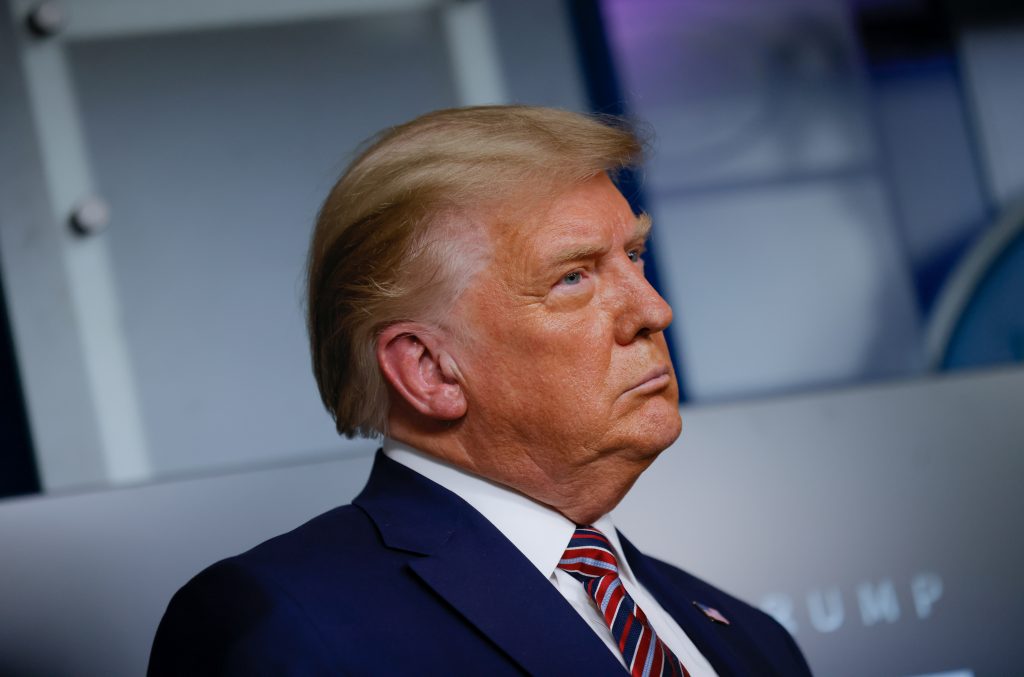 Though he is not yet out of the Oval Office, there has already been swirls of speculation that President Donald Trump might mount another run for the presidency in 2024.
A recent poll from Morning Consult found that a majority of Republicans would vote for Trump again — 54% of respondents said they would vote for Trump if the 2024 election were held today.
Other figures that respondents would get their vote included Sen. Ted Cruz (R-Texas), Donald Trump Jr. and Vice President Mike Pence.
But the president is not looking forward to the next cycle, in a tweet on Wednesday morning, he wrote, "But 2020 is a long way from over."
But 2020 is a long way from over! https://t.co/usdkMvGMhK

— Donald J. Trump (@realDonaldTrump) November 25, 2020
The president has spent the weeks since his election loss to President-elect Joe Biden insisting that there was widespread voter fraud in the election and that his lawyers will be able to overturn the results in court.
But that strategy has failed and states like Georgia and Michigan — which were key victories for Biden — have certified their elections and named Biden as the victor.
The president did seem to inch closer to accepting his defeat this week when he said that he recommended that the Government Services Administration (GSA) make federal resources and services available to Biden.
Trump then quickly tweeted "What does GSA being allowed to preliminarily work with the Dems have to do with continuing to pursue our various cases on what will go down as the most corrupt election in American political history? We are moving full speed ahead. Will never concede to fake ballots and Dominion."
The reports that Trump may run again in 2024 began almost immediately after major news outlets projected Biden as the winner.
Sen. Lindsey Graham (R-S.C.) said on November 9 that he would urge Trump to run again, saying, "I would encourage President Trump, if after all this he does fall short or he just can't quite get there to not let this movement die. To consider running again." The South Carolina senator is a close ally of the president.