News
Trump Beats Out Biden on List of the 'World's Most Admired' Men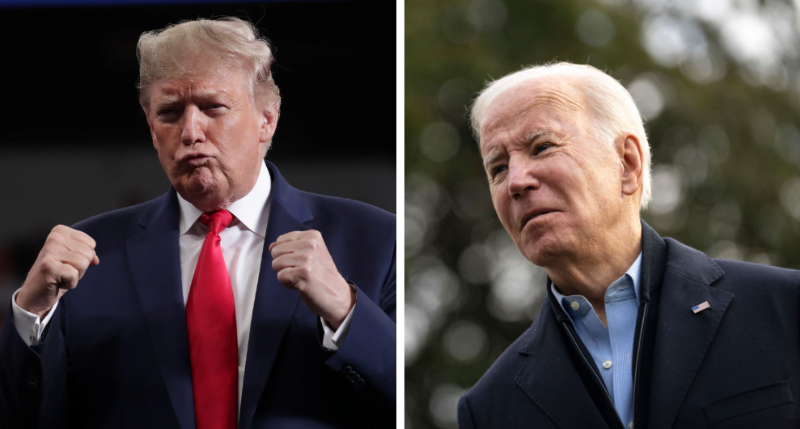 A new survey of the "most admired" people around the world added President Joe Biden to its ranks for the first time, below former President Donald Trump.
YouGov surveyed 42,000 people in 38 countries and territories in its bid to create a list of the most admired men and women around the world.
For the second year in a row, former President Barack Obama (D) took the top spot of "most admired" man, followed by Bill Gates, Chinese President Xi Jinping, and Portuguese soccer player Cristiano Ronaldo.
Advertisement - story continues below
Tesla CEO Elon Musk came in sixth place, and Russian President Vladimir Putin took the ninth place slot.
Trump moved up two spots and came in as the 13th most admired man. He first made the list in 2016 and came in at the 18th spot.
Meanwhile, Biden made his first appearance on the list, coming in at the 20th spot.
World's Most Admired Men 2021 (1-10)

1. Barack Obama 🇺🇸
2. Bill Gates 🇺🇸
3. Xi Jinping 🇨🇳
4. Cristiano Ronaldo 🇵🇹
5. Jackie Chan 🇨🇳
6. Elon Musk 🇿🇦
7. Lionel Messi 🇦🇷
8. Narendra Modi 🇮🇳
9. Vladimir Putin 🇷🇺
10. Jack Ma 🇨🇳https://t.co/aBRU8YhnJV pic.twitter.com/htWTGoharj

— YouGov America (@YouGovAmerica) December 14, 2021
Advertisement - story continues below
Former First Lady Michelle Obama took the top spot for the list of the world's "most admired" women, followed by actress Angelina Jolie, Queen Elizabeth II, and Oprah Winfrey.
As YouGov's Matthew Smith noted, "Entertainers are more prominent in the female list, with 10 of the most admired women being actresses, singers or TV presenters (although some, like Emma Watson and Angelina Jolie, are also notable for their humanitarian work). By contrast, the list of most admired men contains more people from political, business and sporting backgrounds."
Vice President Kamala Harris made her first appearance on the list coming in at 11th place, and former Secretary of State Hillary Clinton took the 12th spot.
Former First Lady Melania Trump was also on the list and took the 16th spot.
Smith explained the list was chosen by asking "whether a respondent admires the figure at all and then whether they are the figure the respondent admires the most."
Truth and Accuracy
We are committed to truth and accuracy in all of our journalism. Read our editorial standards.
Comment Down Below
Conversation