Trump Campaign Calls for Change To Final Debate Subjects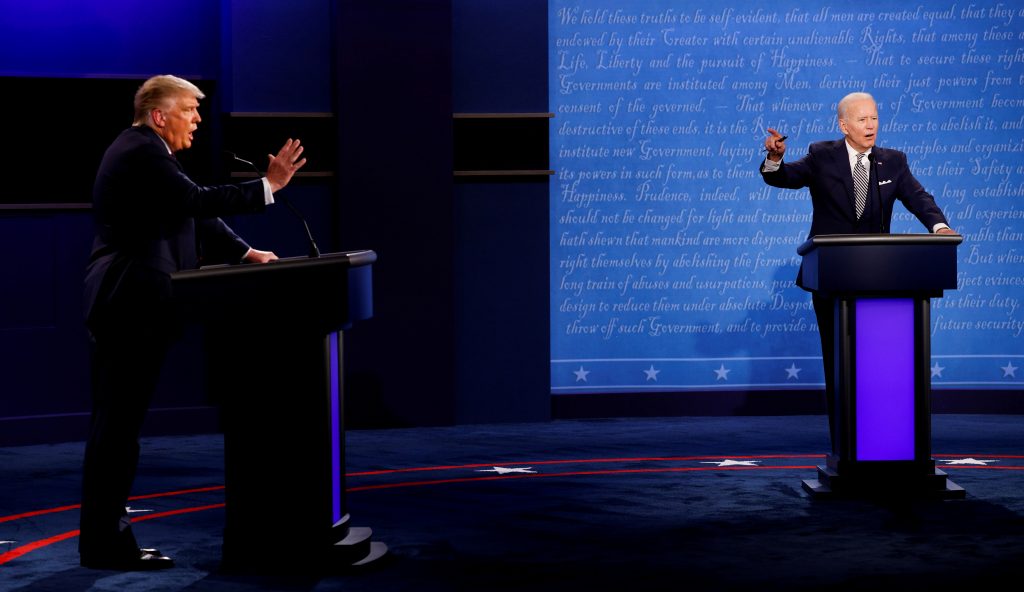 President Donald Trump's campaign is calling on the Commission on Presidential Debates (CPD) to change the topics for the final debate — which has historically focused on foreign policy.
In a letter to the commission, Trump campaign manager Bill Stepien said the topics announced by moderator Kristen Welker are "worthy of discussion" and "almost all of them were discussed at length" during the first debate.
Welker announced the debate would focus on fighting the COVID-19 pandemic, American families, race in America, climate change, national security, and leadership.
Stepien claimed that Democratic presidential nominee Joe Biden is "desperate to avoid conversations about his own foreign policy record" and suggested that Welker chose other topics to benefit the former vice president.
"Sadly, this is not the first time the commission has ceded to the wishes of the Biden campaign," Stepien charged as he recounted the CPD's rejection of the Trump campaign's request to add an earlier debate.
"As the most egregious example, the abrupt decision to switch the scheduled debate on October 15 in Miami to a virtual settng was done without consultation with our campaign at all. … Proof of the illogic of the Commission's decision is the fact that this action resulted in both Biden and President Trump holding their own, separate in-person events on the same night."
"The Commission's pro-Biden antics have turned the entire debate season into a fiasco, and it is little wonder why the public has lost faith in its objectivity," he added.
Read the letter below:
Our letter to the BDC (Biden Debate Commission) pic.twitter.com/ZsY5JfMbT7

— BillStepien (@BillStepien) October 19, 2020
Additionally, Stepien referenced reports that the commission was considering a rule change for the debates that would give "an unnamed person the ability to shut off a candidate's microphone."
"For the good of campaign integrity, and for the benefit of the American people, we urge you to rethink and reissue a set of topics for the October 22 debate, with an emphasis on foreign policy. This is what the campaigns had agreed to, and it has been the tradition in past campaigns," Stepien added.
Biden campaign spokesman TJ Ducklo responded to Stepien's letter, "The campaigns and the Commission agreed months ago that the debate moderator would choose the topics."
"The Trump campaign is lying about that now because Donald Trump is afraid to face more questions about his disastrous COVID response," he added.