Trump Contradicts CDC Director's Claim That Masks Are Most Effective in Protecting Against COVID-19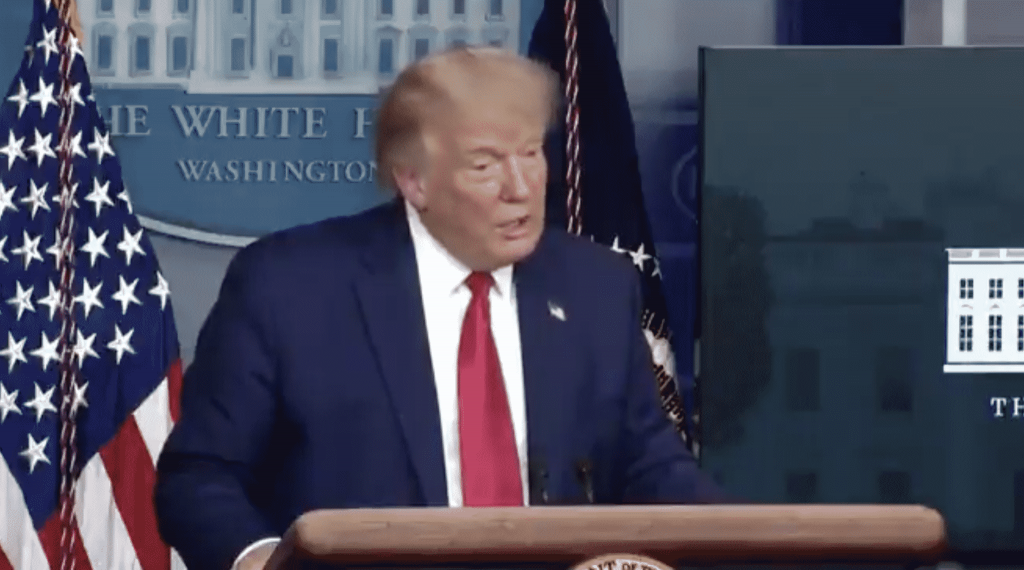 President Donald Trump says the Centers for Disease Control and Prevention Director Robert Redfield was wrong when he testified that masks are "more guaranteed to protect" against COVID-19 than a vaccine.
During a press conference at the White House on Wednesday, Trump was asked about Redfield's claim, he said, "It's not more effective by any means than a vaccine."
"And I called him about that," Trump continued. "I believe that if you ask him, he would probably say that he didn't understand the question."
Trump went on to say that "masks have problems too" and that "masks have to be handled very gently, very carefully."
He provided an example of servers in restaurants "playing all around with their masks, and their fingers are in their mask, and then they're serving with plates."
"[A] vaccine is much more effective than the mask," he added. "The mask is not as important as the vaccine. The mask perhaps helps."
Additionally, he said he had a call with Redfield to ask his comments, and, "[Redfield] said, 'I think I answered that question incorrectly.'"
Watch the video below:
President Trump: "The mask is not as important as the vaccine. The mask perhaps helps." pic.twitter.com/NwMyRc6XCd

— The Hill (@thehill) September 16, 2020
During testimony before the Senate Appropriations Committee on Wednesday, Redfield encouraged Americans to "embrace" wearing face coverings, as IJR reported.
"Face masks, these face masks, are the most important, powerful public health tool we have, and I will continue to appeal for all Americans, all individuals in our country, to embrace these face coverings," he said
Redfield also described masks as our "best defense" and said he believes that a national mask-wearing mandate for as long as 12-weeks could "bring this pandemic under control."
He also said that a coronavirus vaccine might not be effective in promoting an immune response to the virus.
"So I do want to keep asking the American public to take the responsibility, particularly the 18-25 years olds, where we're seeing the outbreak in America continue to go like this because we haven't got the acceptance, the personal responsibility that we need for all Americans to embrace this face mask," he added.
Redfield has previously expressed his belief that face coverings are the best defense against COVID-19.