Trump Denies NY Times Report on Tax Returns: 'Made up, Fake'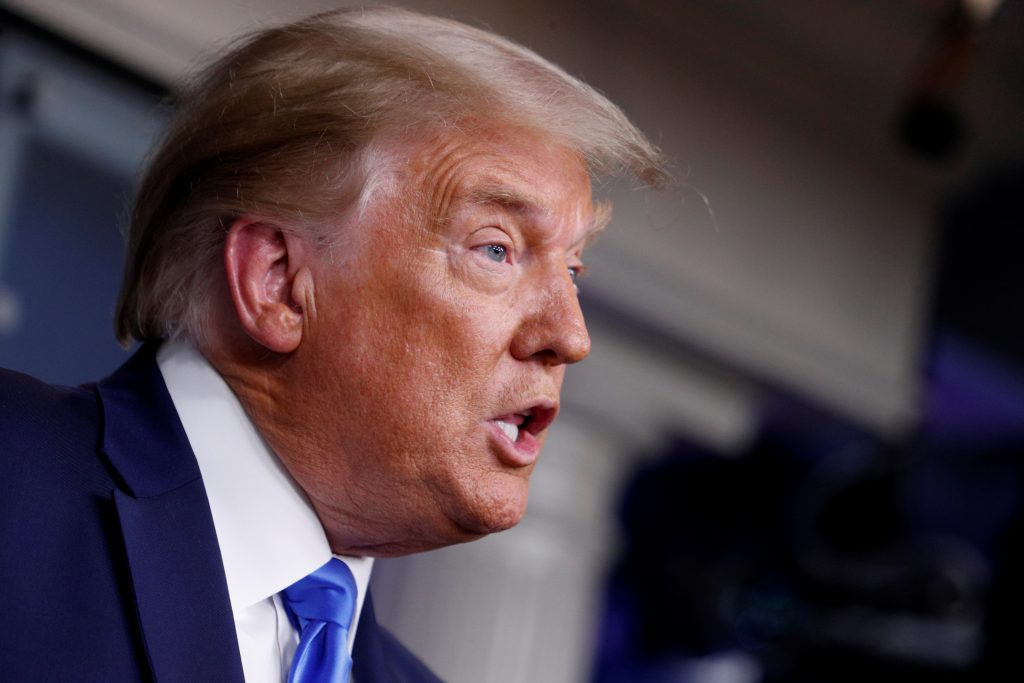 President Donald Trump is dismissing a report by The New York Times that alleges he only paid $750 in income tax in 2016 and 2017, and that he did not pay income tax for 10 out of the past 15 years.
However, the president pushed back on the article's claims saying during Sunday's press conference, "That is fake news. It's totally fake news. Made up, fake."
He continued, "Actually I pay tax and you will see that as soon as my tax returns, it's under audit, it's been under audit for a long time. The IRS does not treat me well, they treat me like the Tea Party… they don't treat me well, they treat me very badly."
Watch Trump's comments below:
JUST IN: Trump says The New York Times story on his tax returns is "totally fake news."

The Times has obtained tax-return data for President Trump extending over more than two decades. It shows chronic losses and years of tax avoidance pic.twitter.com/Ni5El7S6gR

— Bloomberg QuickTake (@QuickTake) September 27, 2020
After obtaining more than two decades of Trump's tax information, the Times reported on Sunday, "Donald J. Trump paid $750 in federal income taxes the year he won the presidency. In his first year in the White House, he paid another $750. He had paid no income taxes at all in 10 of the previous 15 years — largely because he reported losing much more money than he made."
The Times also reported:
"As the president wages a re-election campaign that polls say he is in danger of losing, his finances are under stress, beset by losses and hundreds of millions of dollars in debt coming due that he has personally guaranteed. Also hanging over him is a decade-long audit battle with the Internal Revenue Service over the legitimacy of a $72.9 million tax refund that he claimed, and received, after declaring huge losses. An adverse ruling could cost him more than $100 million.

The tax returns that Mr. Trump has long fought to keep private tell a story fundamentally different from the one he has sold to the American public. His reports to the I.R.S. portray a businessman who takes in hundreds of millions of dollars a year yet racks up chronic losses that he aggressively employs to avoid paying taxes."
Alan Garten, a lawyer for the Trump Organization, told the Times that "most, if not all, of the facts appear to be inaccurate." The paper reports that Garten asked to see the documents but the Times declined in order to protect sources.
Garten added in a statement, "Over the past decade, President Trump has paid tens of millions of dollars in personal taxes to the federal government, including paying millions in personal taxes since announcing his candidacy in 2015."