Trump Had To Be 'Dissuaded' From Going To the House Floor During Impeachment: Report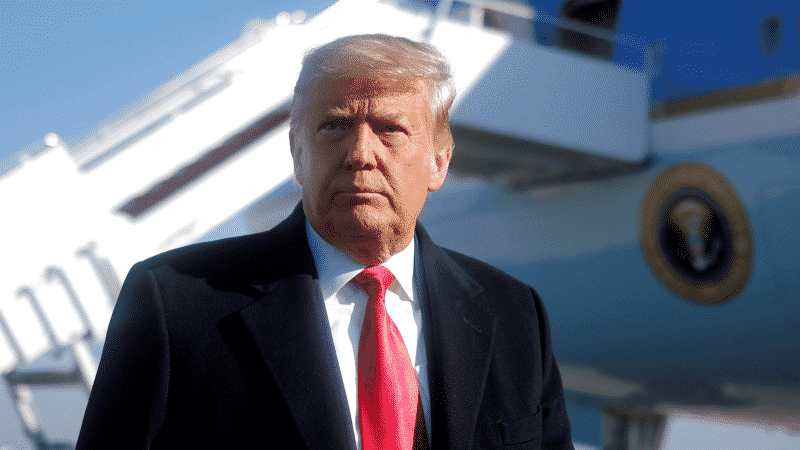 As lawmakers met on the House floor Wednesday regarding an article of impeachment against President Donald Trump, advisers had to reportedly thwart the president from going there.
The New York Times reported, "Advisers said that Mr. Trump had to be dissuaded from going to the House floor to try to defend himself during Wednesday's impeachment proceedings."
The Times added that this was "something he wanted to do during his first impeachment in December 2019," citing remarks made by advisers.
The newspaper also reports that the White House was "sparsely staffed" this week and "those who did go to work tried to avoid the Oval Office."
Additionally, the Times reports:
"Some advisers discussed the possibility of Mr. Trump resigning a few days early, in part because it would allow him to have the option of running again in 2024 and perhaps avoid the risk of being convicted and barred from future office by the Senate.

But Mr. Trump has been dismissive of any suggestion that he leave the presidency early."
The House of Representatives voted 232-197 to impeach Trump — the only time in U.S. history a president has been impeached twice. Breaking with Trump, 10 House Republicans voted in favor of the impeachment article, "incitement of insurrection." This came one week after protestors stormed the U.S. Capitol.
House Speaker Nancy Pelosi (D-Calif.) said on Wednesday at the Engrossment Ceremony photo opportunity of the article of impeachment, "Today, in a bipartisan way, the House demonstrated that no one is above the law, not even the President of the United States, that Donald Trump is a clear and present danger to our country, and that, once again, we honored our oath of office to protect and defend the Constitution of the United States, so help us God."