Trump Ends Obama's 12-Year Run as the 'Most Admired' Man, Gallup Polls Finds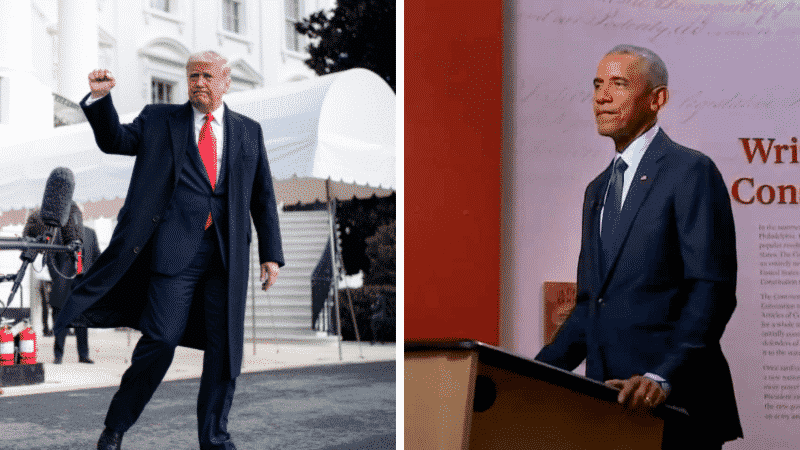 President Donald Trump is ending former President Barack Obama's 12-year run as the man that Americans say they admire the most.
On Tuesday, Gallup released its annual poll that asks, "What man that you have heard or read about, living today in any part of the world, do you admire most?"
The new poll found that 18% of respondents say they most admire Trump, 15% chose Obama, 6% chose President-elect Joe Biden, and 3% chose Dr. Anthony Fauci.
Obama was tied with Dwight Eisenhower for the most mentions as the most admired man.
The polling outlet notes that in 60 of the 74-years it has asked the question, the incumbent president has been the most admired man. However, for the first two years of Trump's presidency, the majority of respondents said they admired Obama the most, with Trump coming in second place.
Trump tied Obama for the title in 2019.
This year, 48% of Republicans said they admire Trump, while 32% of Democrats said the same of Obama, and 13% of Democrats chose Biden.
Respondents also said they most admire Michelle Obama, with Vice President-elect Kamala Harris coming in second place, and First Lady Melania Trump taking the third spot.