Commentary
New Trump-Hating Book Claims IJR Has 'Died' – There's 1 Big Problem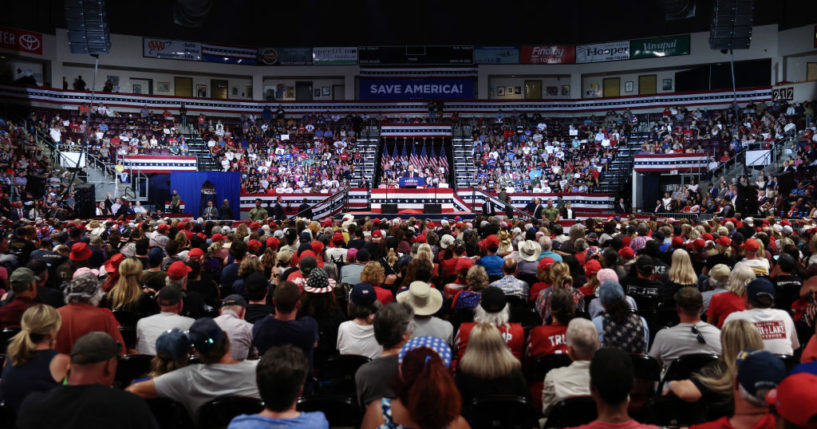 The push to vilify and attack former President Donald Trump and his supporters appears to have reached a new level by suggesting that they killed the Independent Journal Review (IJR).
A book by Tim Miller, a "Never Trump" writer at The Bulwark, titled "Why We Did It: A Travelogue from the Republican Road to Hell," casts itself as a "forensic study on the pungent carcass of the party he used to love."
The book seeks to lay out why, according to Miller, the Republican Party and conservative media outlets embraced former President Donald Trump.
Advertisement - story continues below
In Miller's telling, the Republican Party and conservative movement are beholden to a conspiracy theory-aligned base and conservative media outlets chose to throw it only the content that they wanted to hear and read — or they died.
After reviewing IJR's history, Miller wrote, "While [The Daily Caller] and [The Federalist] have completely turned themselves over to the deplorables, IJR has withered and died."
He adds, "Now when you search for 'IJ Review' on Google the algorithm presumes you made a typo and serves up results from IN Review instead."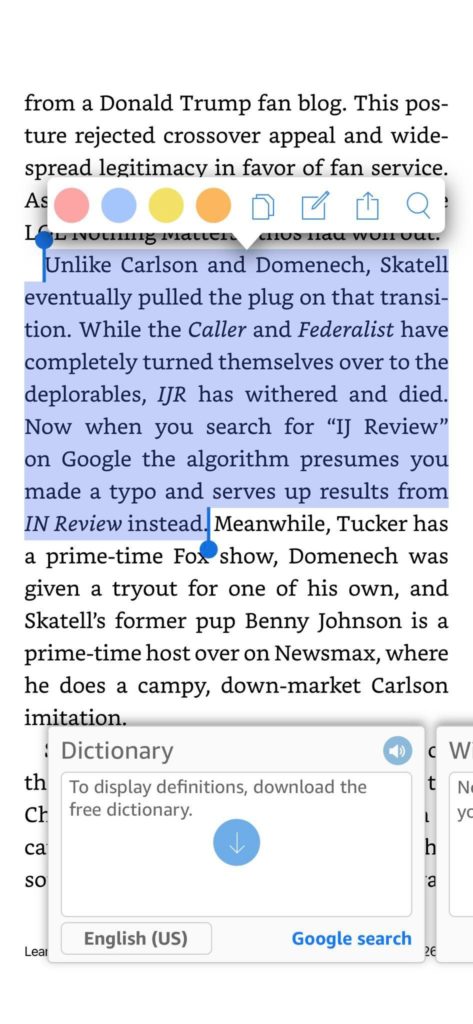 Advertisement - story continues below
Well, if you're reading this story, you can probably tell right away that there's a massive issue with that statement: IJR is not dead.
It's unclear if Miller searched for Independent Journal Review or IJR on Google or just IJ Review.
If someone searched for either of those, our homepage would show up.
Additionally, if someone searched for Independent Journal Review or IJR on Facebook and Twitter, our social media presence would show up.
Miller even uses IJR, which raises the question of why he would search for IJ Review. Or if he did search for IJR, did Google not show him our site? Or did he conveniently leave that out to make it seem as though conservative readers only wanted pro-Trump content and thus turned on IJR and let it die?
Advertisement - story continues below
Also, it's worth noting that he did not pinpoint a year when IJR allegedly died. Which also raises another question, where did this come from? Did he just assume it had died? Did somebody tell him IJR died? And if so, where did they get that claim from? Did nobody bother to check it out?
As stated above, a simple search for our name would reveal that IJR is not, in fact, dead and is producing original content that is not all in for Trump.
If nobody bothered to check a claim that would have taken about 30 seconds to disprove, what else in this book is false or misleading that went unverified?
The book was listed in the No. 2 spot on The New York Times' non-fiction best seller list in July. And his claim about IJR was repeated on the popular liberal podcast "Pod Save America." So it is not going unnoticed, and apparently, some people are just accepting it without doing their own research.
Advertisement - story continues below
This is an especially egregious error as it was not made in an article or on a podcast where the publication or host can clean that day or the next day.
His book also leaves out that there are other conservative outlets such as Commentary Magazine and The Dispatch that are not pro-Trump — which also did not fold.
Miller can claim that the base of the conservative movement is full of conspiracy theorists and kooks that have developed a cult-like following around Trump and tolerate no dissent. This is America, after all, where we cherish freedom of speech. And people can agree or disagree with that claim.
Regardless of whatever point a writer is trying to make, their case study should at least be accurate.
Truth and Accuracy
We are committed to truth and accuracy in all of our journalism. Read our editorial standards.
Comment Down Below
Conversation