Commentary
Trump Throws Out New Claim About the Status of Manhattan DA's Investigation of Him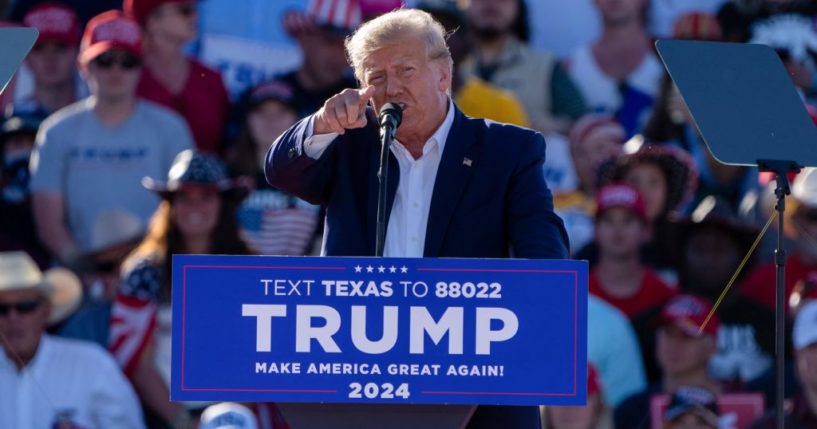 Former President Donald Trump is offering a new view of Manhattan District Attorney Alvin Bragg's probe in an alleged hush money payment to an adult film star.
Speaking to reporters after a campaign event in Waco, Texas, on Saturday, Trump said, "I think they've already dropped the case.
"It's a fake case. Some fake cases, they have absolutely nothing," he added.
Advertisement - story continues below
Trump previously predicted he would be arrested on Mar. 21 in relation to Bragg's probe into an alleged hush money payment to adult film star Stormy Daniels.
However, the date went without an arrest.
The New York Times reported that it is believed the case could "hinge on the way Mr. Trump and his company, the Trump Organization, handled reimbursing Mr. Cohen for the payment of $130,000 to Ms. Daniels."
"Internal Trump Organization records falsely classified the reimbursements as legal expenses, which helped conceal the purpose of the payments, according to Mr. Cohen, who said Mr. Trump knew about the misleading records," it added.
Advertisement - story continues below
It explained falsifying business records "can be a crime" in New York. And it can be a felony if the falsification was carried out to commit or cover up another crime. 
And the Times notes, "That crime could be a violation of election law, under the theory that the payout served as a donation to Mr. Trump's campaign, because it silenced Ms. Daniels and shut down a potential sex scandal in the final stretch of the campaign."
Do you think the case will be dropped?
Perhaps Trump received some information to suggest Bragg and the grand jury in the case had decided not to move forward with charges.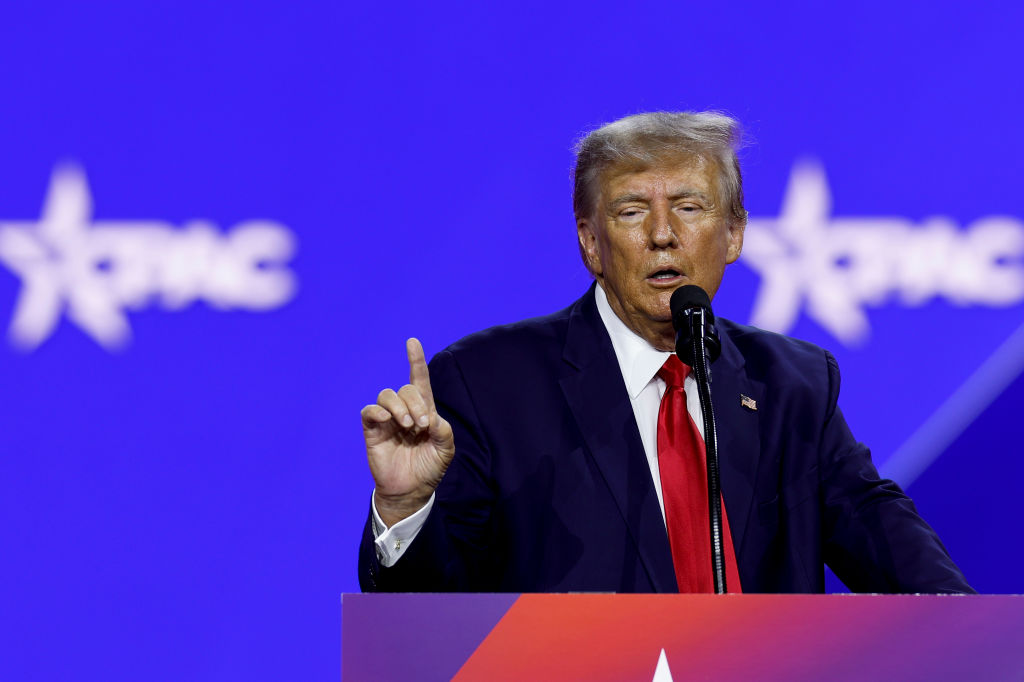 But on Sunday, the former president posted on Truth Social about Bragg's investigation, "They have absolutely no case. The only witnesses are against their so-called 'star' witness, a serial liar, convicted felon, and disbarred lawyer."
Advertisement - story continues below
"I did nothing wrong, and they know it. This, and everything else that they are doing with the DOJ-led Witch Hunt, is all about ELECTION INTERFERENCE, their new and 'highly sophisticated' method of cheating on Elections!" he claimed.
A decision to indict a former president on a years-old charge with what the Times described as an "untested case" seems to be a recipe for eroding trust in the justice system – assuming the reporting on what the charges would be is accurate, and there is not some bombshell allegation we have not heard about. 
However, that is not really a good reason to start spreading potentially misleading expectations about the probe. 
Even if Trump is not considering the consequences of his words, it can create the perception that a grand jury was preparing to bring charges, and then out of concern about outrage a potential "death and destruction," it backed down and dropped the case. 
Advertisement - story continues below
Americans have a right to protest. However, their outrage or threat of outrage cannot be seen as having an impact on investigations. Otherwise, mobs might start to rise up to protest whatever case they do not like with the expectation of pressuring prosecutors to drop it. 
Truth and Accuracy
We are committed to truth and accuracy in all of our journalism. Read our editorial standards.
Comment Down Below
Conversation