News
Trump Does Not Make the Cut for Forbes' List of 400 Richest Americans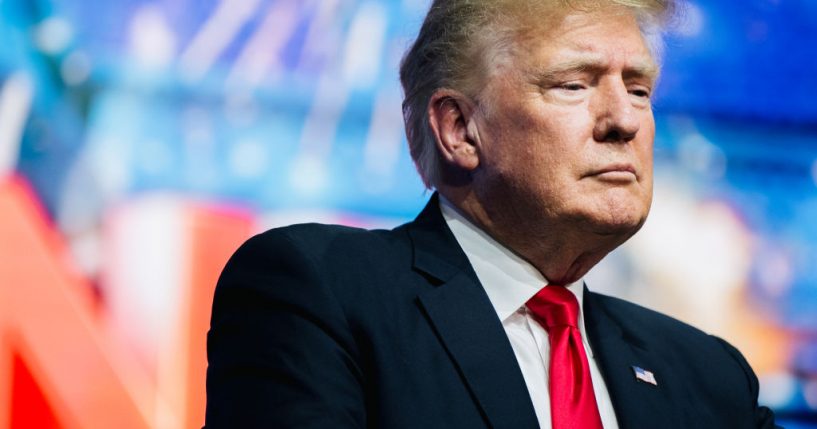 For the first time in 25 years, former President Donald Trump has not made it onto Forbes' list of the 400 richest Americans.
According to Forbes, Trump's worth is estimated to be $2.5 billion which is $400 million less than what would have been required to make it onto the list.
He is "just as wealthy as he was a year ago, when he stood at No. 339 on the ranking." However, his estimated wealth is "down $600 million since the start of the pandemic."
Advertisement - story continues below
As the outlet explains, "Technology stocks, cryptocurrencies and other assets have thrived in the Covid era. But big-city properties—which make up the bulk of Trump's fortune—have languished, knocking the former president out of the nation's most-exclusive club."
Forbes' Dan Alexander suggests that Trump can "blame" himself as he noted the former president "had a golden opportunity to diversify his fortune" after his 2016 presidential win as ethics officials urged him to divest from his real estate assets.
"Trump decided to hang onto his assets. At the time, they were worth an estimated $3.5 billion, after subtracting debt," Alexander wrote. "If he had instead chosen to sell off everything off, there is a chance that he would have had to pay significant capital-gains taxes."
If he paid the maximum taxes after selling his assets, he would have been left with $2.4 billion.
Advertisement - story continues below
However, Alexander said that if Trump decided to invest that in "an index fund tracking the S&P 500, for example, Trump's fortune would have ballooned to $4.5 billion by now, leaving him 80% richer than he is today."
"His refusal to divest, in other words, cost him $2 billion," he added.
Finally, Alexander wrote, "Close-mindedness has its costs. If Trump had managed to avoid capital-gains taxes, he could have theoretically reinvested $3.5 billion into the S&P 500 on the day he entered the White House. In that alternate scenario, Trump would have been worth an estimated $7 billion by this September, when Forbes locked in estimates for its annual list, enough to earn a spot as the 133rd-richest person in the country. Instead, he's off the Forbes 400 for the first time in a quarter-century."
Truth and Accuracy
We are committed to truth and accuracy in all of our journalism. Read our editorial standards.
Comment Down Below
Conversation