News
Trump Reacts to Reports Pence Will Not Be Charged in Classified Documents Case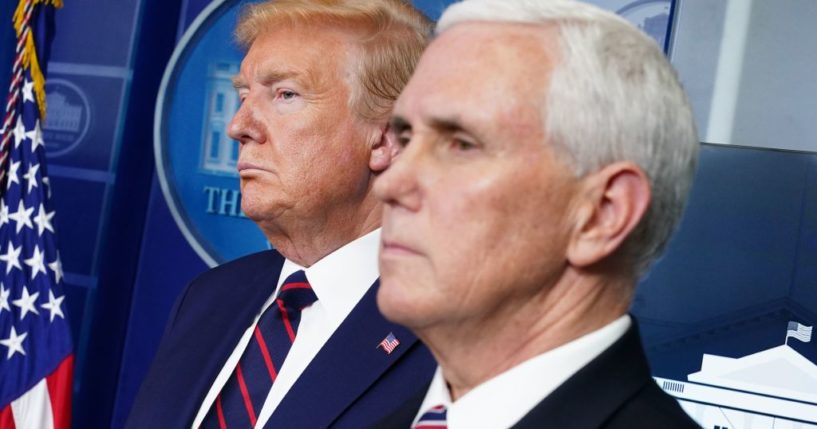 Former President Donald Trump is reacting to reports the Department of Justice has closed its investigation of his old running mate's handling of classified documents.
In a post on Truth Social, Trump wrote, "Just announced that they are not going to bring charges against Mike Pence on the document hoax."
"That's great, but when am I going to be fully exonerated, I'm at least as innocent as he is. And what about Joe Biden, who is hiding at least 1850 boxes, and some located in Chinatown, DC? When will the witch hunt against 'TRUMP' stop?" he asked.
Advertisement - story continues below
President Trump posted this message on Truth Social within the last hour.

It was announced that no charges would be brought against Mike Pence in a classified documents investigation.

Trump is wondering what his & Biden's fates will be in similar investigations. pic.twitter.com/hDs4soFWYM

— Vince Manfeld (@AureliusStoic1) June 2, 2023
On Friday, Fox News reported, "Multiple sources told Fox News that the Justice Department has closed the investigation into Pence's possession of classified documents at his residence in Indiana."
"The Justice Department sent a letter to Pence attorneys this week that said the FBI and DOJ have completed the investigation no criminal charges will be brought against the former vice president," it added.
The investigation was launched after former Vice President Mike Pence contacted the National Archives in January after documents containing classified markings were discovered at his Indiana home.
Advertisement - story continues below
Pence is expected to announce a 2024 presidential campaign next week.
Trump and President Joe Biden are also facing investigations into their handling of classified documents.
CNN notes Pence turned over the documents discovered at his home quickly, while Trump "resisted turning over the classified documents in his possession, eventually leading to a subpoena last year and the court-authorized August 2022 FBI search of his Mar-a-Lago resort."
And the network reported this week that prosecutors obtained a tape from 2021 where the former president admitted he "held onto a classified Pentagon document about a potential attack on Iran."
Trump is reportedly under investigation for possible obstruction of the probe into his handling of the documents.
Advertisement - story continues below
During a town hall with CNN earlier this month, he said about taking classified documents, "I had every right to do it. I didn't make a secret of it."
When asked if he showed the documents to people, Trump responded, "Not really. I would have the right to."
After being asked to clarify his comment, he said, "Not that I can think of."
Biden's team has insisted the classified documents found in his possession were "inadvertently misplaced."
Truth and Accuracy
We are committed to truth and accuracy in all of our journalism. Read our editorial standards.
Comment Down Below
Conversation