Trump Says He Doesn't Know 'Anything About the Letter' From Giuliani to Ukrainian President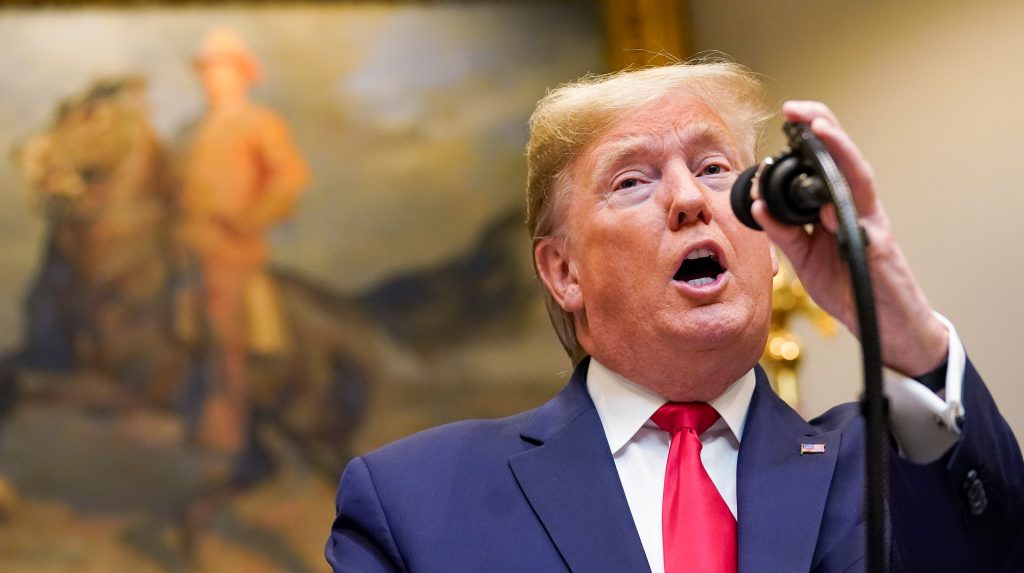 President Donald Trump denied that he knew about a May 2019 letter from his personal attorney to Ukrainian President Volodymyr Zelensky.
In the letter, Giuliani says he represents Trump and asks to set up a private meeting with Zelensky, adding that he was doing so with the "knowledge and consent" of the president.
On Thursday, Trump denied that he had any knowledge of the letter, "I don't know anything about the letter, but, certainly, Rudy is one of the great crime fighters in the history of our country."
"I didn't know about a specific letter, but if he wrote a letter, it wouldn't have been a big deal," he added.
Watch his comments below:
Asked directly if he authorized Giuliani to send President Zelensky a letter seeking a meeting, Trump says "I don't know anything about the letter" & then slathers praise on Giuliani.

"He's a very legitimate guy… if he wrote a letter it wouldn't have been a big deal," he adds pic.twitter.com/05hG27lfkG

— Aaron Rupar (@atrupar) January 16, 2020
Earlier this week, the House Intelligence Committee released a series of documents — given to them by indicted Giuliani associate Lev Parnas — that appeared to show Giuliani was acting at the direction of Trump when he pressured Ukrainian officials to dig up dirt on former Vice President Joe Biden.
In a Wednesday interview on MSNBC, Parnas said Trump was aware of Giuliani's efforts to get dirt on Biden, "President Trump knew exactly what was going on," as IJR has previously reported.
"I wouldn't do anything without the consent of Rudy Giuliani or the president," he added.
Trump denied on Thursday that he knew Parnas.
"I don't even know who this man is other than I guess he attended fundraisers so I take a picture with him," Trump said.
During his interview, Parnas said that he would release a photo of him with the president every time Trump denied knowing him, "Every time he says that I'll show him another picture."
After Trump's denial, Parnas' lawyer tweeted out a video of Trump standing next to Parnas in a group in 2016.