Trump Tears Into Hunter Biden's Business Dealings in First Presidential Debate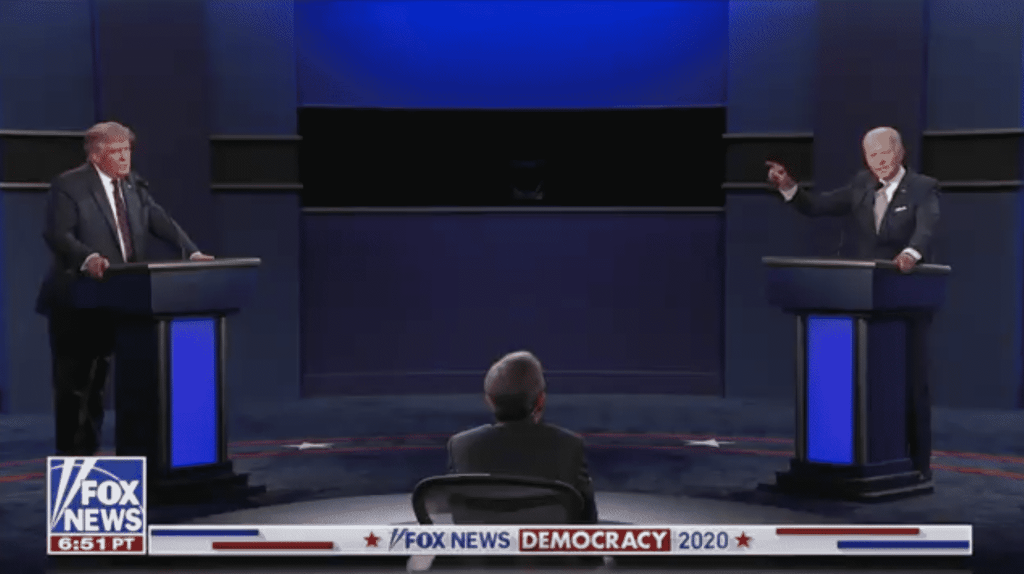 President Donald Trump seized on reports from about Democratic presidential nominee Joe Biden's son's, Hunter Biden, business deals.
During a segment on the economy, Trump brought up Hunter Biden and allegations that he improperly made millions of dollars in business deals while his father was the sitting vice president.
"China ate your lunch, Joe. And no wonder, your son goes there he takes out billions of dollars … He makes millions of dollars," Trump said.
He added, "Just out of curiosity, the mayor of Moscow's wife gave your son $3.5M. What did he do to deserve it?"
Joe Biden pushed back and said Trump's allegations were "totally discredited."
Trump interjected as he tried to get the former vice president to address a series of questions about his son's business deals. However, moderator Chris Wallace stepped in to let Biden answer.
"He doesn't want to let me answer because he knows I have the truth. His position has been totally thoroughly discredited," Biden said.
He continued, "We want to talk about families and ethics. I don't want to do that. His family we could talk about all night … This is not about my family or his family, it's about your family the American people."
Watch the video below:
"Just out of curiosity, the mayor of Moscow's wife gave your son $3.5M. What did he do to deserve it?"@realDonaldTrump hammers @JoeBiden over the reported financial payments made to his son Hunter while abroad. pic.twitter.com/CRVn8YHXhB

— Washington Examiner (@dcexaminer) September 30, 2020
Hunter Biden joined the board of Ukrainian energy company Burisma Holdings while his father was still vice president in 2014. Senate Republicans have been investigating if it was improper for Hunter Biden to work for Burisma while his father was in office and overseeing Ukraine policy.
Hunter Biden also has done business in China, however, it's unclear how much he made from his dealings in that country.
Specifically, they have alleged that Joe Biden pressured Ukrainian officials to fire a prosecutor who was investigating Burisma. They have pointed to Joe Biden's comments, where he said he threatened to withhold $1 billion in aid to Ukraine if the prosecutor was not fired.
Both Bidens have denied any wrongdoing in the matter.
And Joe Biden says he pushed for the firing of the prosecutor for failing to crack down on corruption in the country.
Those allegations sparked a plot by Trump and his allies to pressure Ukrainian officials to investigate the Bidens by threatening to withhold military aid to the country unless an investigation was opened.
Trump was impeached for that effort in 2019 on charges of abuse of power and obstruction of Congress. However, he was acquitted in the Republican-led-Senate.