Trump Teases Potential 2024 Run, Smacks Down Reports He Is Considering Starting a Third Party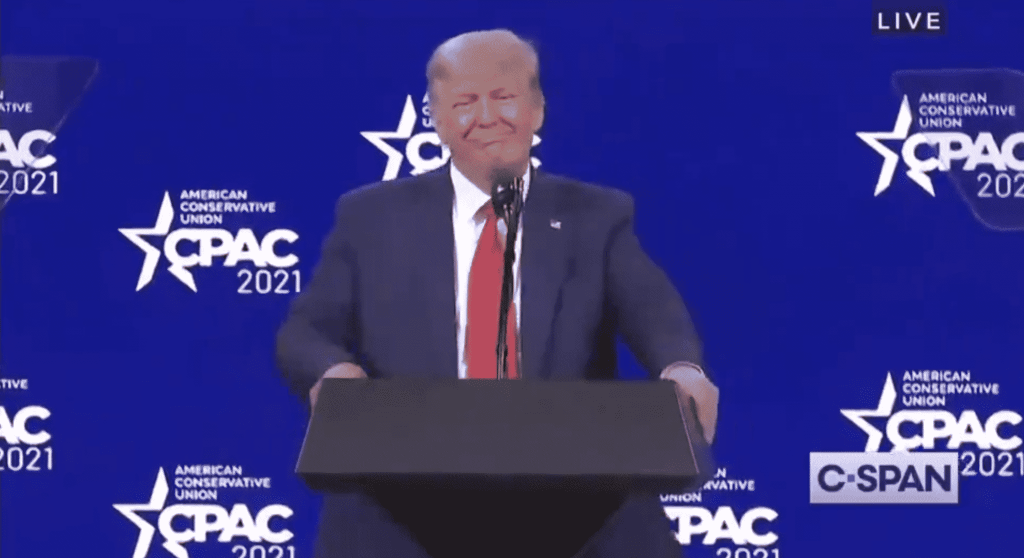 Former President Donald Trump has not publicly said whether he plans on running for president in 2024. But he is apparently not ruling it out either.
During his speech at the Conservative Political Action Conference (CPAC), Trump argued that President Joe Biden's policies in his first month "should be reason enough for Democrats to suffer withering losses in the [2022] midterms and to lose the White House decisively four years from now."
He continued, "But who knows, who knows, I may even decide to beat them for a third time, okay?"
"It's true," he added.
Watch the video below:
TRUMP: "Who knows? I may even decide to beat them for a third time, okay?" pic.twitter.com/0tMnejIe12

— Breaking911 (@Breaking911) February 28, 2021
The crowd erupted with cheers following his comments.
He also ruled out starting a third party, "They kept saying, 'He's going to start a brand-new party.' We have the Republican party. It's going to unite and be stronger than ever before."
"I am not starting a new party. That was fake news," he added as he said a third party would "divide our vote so that you can never win."
While Trump teased another potential presidential bid, the attendees of CPAC appear to be strongly supportive of the idea, as IJR reported.
CPAC's straw poll found that 55% of respondents said they would back Trump in the 2024 Republican presidential primary, and 68% said they want him to run again. 
Florida Gov. Ron DeSantis (R) came in second place with 21%.