News
Donald Trump Wants To Throw a Massive, Yearlong Birthday Party for America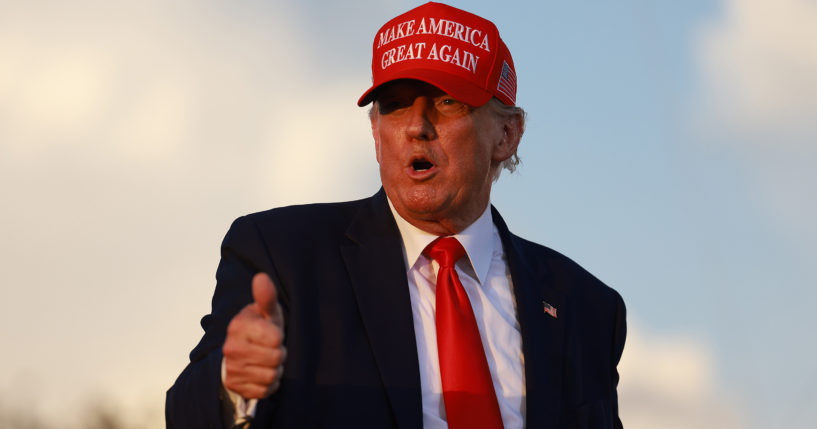 Former President Donald Trump wants to throw a massive, yearlong birthday party for America to celebrate its 250th year of independence if he regains the White House in 2024, according to Politico.
Trump pledged to organize a "Salute to America 250" task force to head the 12-month celebration, which will begin on Memorial Day in 2025 and will end on July 4, 2026, according to a policy video first obtained by Politico. The former president also promised to work with every state to create a "Great American State Fair," to host nationwide high school sports competitions and to build the "National Garden of American Heroes."
Advertisement - story continues below
"As a nation, we should be preparing for the most spectacular birthday party. We want to make it the best of all time," said Trump. "As we chart a course toward the next 250 years, let us come together and rededicate ourselves as one nation, under God."
The former president proposed that the "Great American State Fair" to showcase each state be held in the key early primary state of Iowa at its state fairgrounds, according to the video.
"My hope is that the amazing people of Iowa will work with my administration to open up the legendary Iowa state fairgrounds to host the Great American State Fair and welcome millions and millions of visitors from around the world to the heartland of America for this special one-time festival," said Trump.
Trump's proposal to commemorate the country's anniversary touches on themes from his administration. In 2020, the former president established a 1776 Commission dedicated to teaching patriotic history lessons to younger generations, serving as a rebuttal to The New York Times' "1619 project" that reframes America's founding around the "consequences of slavery."
Advertisement - story continues below
"I will ask the America's great religious communities to pray for our nation and our people as we prepare for this momentous occasion," said Trump. "From the very beginning, America has been a country sustained and strengthened by prayer, and by our communities of faith."
Former President Gerald Ford was in office when the country celebrated the 200th anniversary since the Declaration of Independence's signing. He oversaw a year-long commemoration that began in April of 1975 and ended July 4, 1976, where an American Freedom Train traveled throughout the nation's 48 contiguous states.
All content created by the Daily Caller News Foundation, an independent and nonpartisan newswire service, is available without charge to any legitimate news publisher that can provide a large audience. All republished articles must include our logo, our reporter's byline and their DCNF affiliation. For any questions about our guidelines or partnering with us, please contact [email protected].
Truth and Accuracy
We are committed to truth and accuracy in all of our journalism. Read our editorial standards.
Comment Down Below
Conversation