News
'The View' Co-Host Criticizes Newsom for Ending State Contract With Walgreens Over Abortion Pills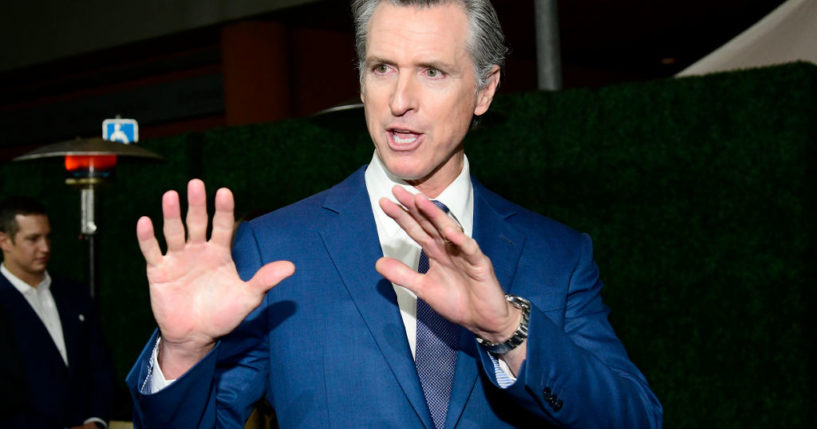 California Gov. Gavin Newsom's (D) response to Walgreen's decision not to sell abortion pills in certain states is receiving criticism from a co-host of ABC's "The View."
Newsom announced his state would not renew a $54 million contract with the chain in response to its decision.
However, during a segment of "The View" Thursday, conservative co-host Alyssa Farah Griffin suggests the response is "egregious."
Advertisement - story continues below
"Walgreens is following a state law. [Newsom's] issue is with the state laws. I don't think we should be targeting a private company for following a state law," she said, adding, "CVS is going to run into this, Amazon is going to run into it. You can't target the companies."
She also noted Newsom "has made a name for himself" after he "went after" Florida Gov. Ron DeSantis (R) for "targeting Disney."
"He says we shouldn't be targeting private companies for what they're practicing. This is more egregious. Walgreens is simply following the state law," she added.
Watch the video below:
Advertisement - story continues below
Sara Haines defends Newsom by arguing that he's not a hypocrite because he's a Democrat doing Democrat things, which she supports.
She falsely claims DeSantis is "pulling us backward" and "taking away rights from LGBTQ+." pic.twitter.com/vDNxFzWLAs

— Nicholas Fondacaro (@NickFondacaro) March 9, 2023
However, co-host Sara Haines pointed out the states where Walgreens will not sell abortion pills, but it is legal to sell them.
Do you think it is "egregious"?
Last week, the pharmacy chain announced its decision not to dispense abortion pills in 21 states by mail or at its locations.
The move came after more than 20 Republican attorneys general wrote in a letter the company could violate state laws if it mailed the pills.
It applied to states that banned sending such pills in the mail including Alabama, Alaska, Arkansas, Florida, Georgia, Indiana, Iowa, Kentucky, Louisiana, Mississippi, Missouri, Montana, North Dakota, Ohio, Oklahoma, South Carolina, South Dakota, Texas, Utah, and West Virginia.
Advertisement - story continues below
Newsom reacted to the decision in a statement, saying, "California will not stand by as corporations cave to extremists and cut off critical access to reproductive care and freedom."
"California is on track to be the fourth largest economy in the world, and we will leverage our market power to defend the right to choose," he added.
Walgreens' decision also led to calls to boycott the company.
Filmmaker Michael Moore wrote in a post on his website, "This decision by Walgreens to further cement women's status as second-class citizens must be met forcefully by each and every one of us. Every day of our silence since last Thursday is another day of you and I enabling this bigotry and misogyny."
Advertisement - story continues below
He continued, "They must acknowledge that nearly 70% of all Americans believe this legal prescription be made easily available to all women — and that the vast majority of Americans still support Roe v Wade."
"Contact your local reproductive rights group, women's group, or connect nationally — I've listed just a few of the many groups below — and join in. Let Walgreens know you have stopped shopping there. Let the other pharmaceutical chains know you'll do the same to them if they follow Walgreens' lead," he added.
Truth and Accuracy
We are committed to truth and accuracy in all of our journalism. Read our editorial standards.
Comment Down Below
Conversation