News
Golden State Warriors Co-Owner Releases Statement to Clarify Comments About Uyghurs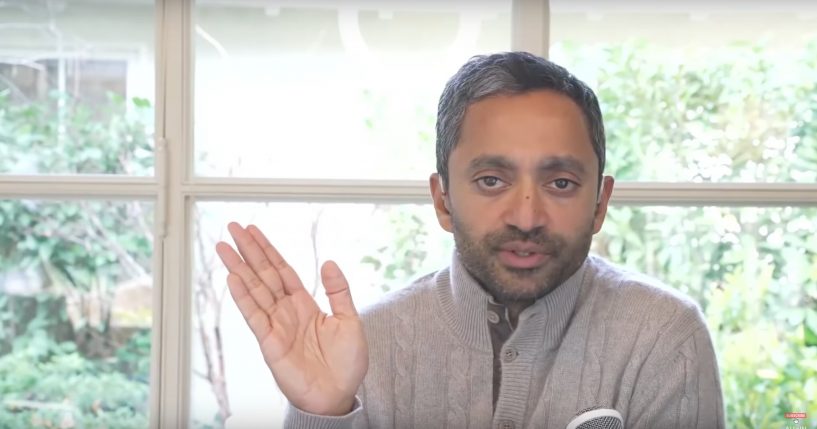 Chamath Palihapitiya, a minority owner of the Golden State Warriors, is seeking to clarify comments he made stating that he does not care about the treatment of the Uyghurs in China.
In a statement on Monday night, Palihapitiya wrote, "In re-listening to this week's podcast, I recognize that I come across as lacking empathy. I acknowledge that entirely."
"As a refugee, my family fled a country with its own set of human rights issues so this is something that is very much a part of my lived experience. To be clear, my belief is that human rights matter, whether in China, the United States, or elsewhere. Full stop," he added.
Advertisement - story continues below
Important issues deserve nuanced discussions. Some clarifying comments: pic.twitter.com/St2jccsu05

— Chamath Palihapitiya (@chamath) January 18, 2022
The "Warriors PR" account also reacted to Palihapitiya's comments. In a statement, it said, "As a limited investor who has no day-to-day operating functions with the Warriors, Mr. Palihapitiya does not speak on behalf of our franchise, and his views certainly don't reflect those of our organization."
Warriors statement re: Chamath Palihapitiya: pic.twitter.com/zUl6i9sOve

— Warriors PR (@WarriorsPR) January 17, 2022
During a segment of Palihapitiya's podcast "All-In," Jason Calacanis, a co-host of the show, praised President Joe Biden's policy regarding China and a "strong" statement he put out about the treatment of Uyghurs.
Advertisement - story continues below
"Nobody cares what's happening to the Uyghurs, OK?" Palihapitiya responded. "You bring it up because you really care, and I think that's nice that you care. The rest of us don't care. I'm telling you a very hard, ugly truth. Of all the things that I care about, it is below my line."
Watch the video below (beginning at 14:45):
When another co-host suggested that people care, "but it's not top of mind for them," Palihapitiya said, "That's not caring."
He went on to say he cares about the economy and climate change, but added, "If you're asking me do I care about a segment of a class of people in a different country, not until we can take care of ourselves will I prioritize them over us…Every time I say that I care about the Uyghurs, I'm really just lying if I don't really care."
Truth and Accuracy
We are committed to truth and accuracy in all of our journalism. Read our editorial standards.
Comment Down Below
Conversation