'We Cannot Tolerate It': Trump Denounces Violence One Week After Riot at the US Capitol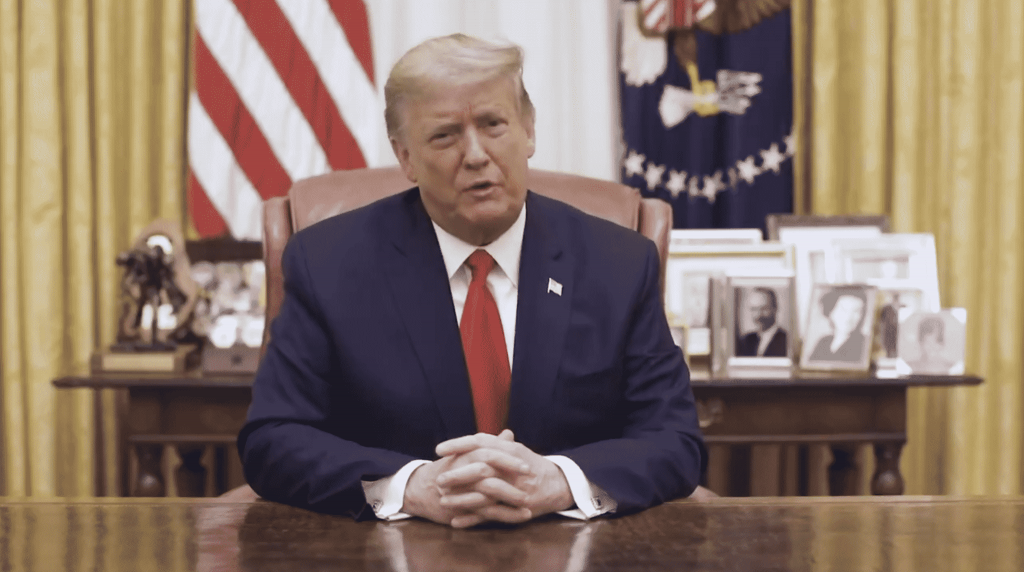 President Donald Trump is condemning the violence at the U.S. Capitol and urging Americans to "overcome the passions of the moment" and "join together as one American people."
In a roughly five-minute-long address from the Oval Office on Wednesday, Trump said, "As I have said, the incursion of the U.S. Capitol struck at the very heart of our republic."
"I want to be very clear. I unequivocally condemn the violence that we saw last week. Violence and vandalism have absolutely no place in our country and no place in our movement. Making America great again has always been about defending the rule of law, supporting the men and women of law enforcement, and upholding our nation's most sacred traditions and values," he continued.
"Mob violence goes against everything I believe in and everything our movement stands for. No true supporter of mine could ever endorse political violence. No true supporter of mine could ever disrespect law enforcement or our great American flag. No true supporter of mine could ever threaten or harass their fellow Americans."
He added, "If you do any of these things, you are not supporting our movement, you are attacking it, and you are attacking our country. We cannot tolerate it."
Watch the video below:
Trump proceeded to note the riots that took place over the summer in the wake of George Floyd's death and said, "Whether you are on the right or on the left, a Democrat or a Republican, there is never a justification for violence. No excuses. No exceptions. America is a nation of laws."
He then turned his attention to reports that extremists are preparing for violent demonstrations ahead of President-elect Joe Biden's inauguration.
While he noted, "every American has the right to have their voice heard in a respectful and peaceful way," he added, "There must be no violence, no law-breaking, and no vandalism of any kind."
Notably absent from his remarks were any comments on the House vote to advance an article of impeachment against him, or allegations the presidential election was stolen from him. 
"Today, I am calling on all Americans to overcome the passions of the moment and join together as one American people," Trump said.
His comments come a week after a pro-Trump mob stormed the Capitol, the incident left five dead.
Earlier in the day, he released a brief statement where he called on "on ALL Americans to help ease tensions and calm tempers."
The FBI has warned law enforcement officials around the country about the potential for armed protests at every state capitol and the U.S. Capitol.