News
'Shameful': WSJ Blasts Biden for Placing Blame on Trump for Afghanistan Crisis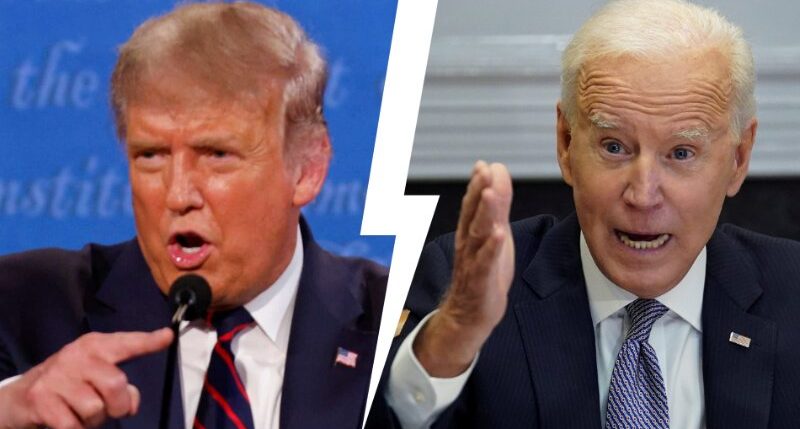 President Joe Biden is coming under fire for the Afghanistan crisis.
Placing blame on former President Donald Trump, Biden wrote in a statement on Saturday, "When I came to office, I inherited a deal cut by my predecessor — which he invited the Taliban to discuss at Camp David on the eve of 9/11 of 2019—that left the Taliban in the strongest position militarily since 2001 and imposed a May 1, 2021 deadline on U.S. Forces. Shortly before he left office, he also drew U.S. Forces down to a bare minimum of 2,500."
The president added:
Advertisement - story continues below
"When I became President, I faced a choice — follow through on the deal, with a brief extension to get our Forces and our allies' Forces out safely, or ramp up our presence and send more American troops to fight once again in another country's civil conflict. I was the fourth President to preside over an American troop presence in Afghanistan—two Republicans, two Democrats. I would not, and will not, pass this war onto a fifth."
The Wall Street Journal slammed Biden, saying in an opinion piece published on Sunday evening that the president is "[ducking] responsibility for a calamitous withdrawal."
The Journal wrote:
"President Biden's statement on Saturday washing his hands of Afghanistan deserves to go down as one of the most shameful in history by a Commander in Chief at such a moment of American retreat. As the Taliban closed in on Kabul, Mr. Biden sent a confirmation of U.S. abandonment that absolved himself of responsibility, deflected blame to his predecessor, and more or less invited the Taliban to take over the country."
Advertisement - story continues below
It later added, "Mr. Biden's Saturday self-justification exemplifies his righteous dishonesty."
"Note that Mr. Biden is more critical of his predecessor than he is of the Taliban. The President has spent seven months ostentatiously overturning one Trump policy after another on foreign and domestic policy," the publication wrote. "Yet now he claims Afghanistan policy is the one he could do nothing about."
The Journal continued:
"This is a pathetic denial of his own agency, and it's also a false choice. It's as if Winston Churchill, with his troops surrounded at Dunkirk, had declared that Neville Chamberlain got him into this mess and the British had already fought too many wars on the Continent." 
The publication argued, "Mr. Trump's withdrawal deadline was a mistake, but Biden could have maneuvered around it."
Advertisement - story continues below
Trump wrote in a statement on Monday morning, "First Joe Biden surrendered to COVID and it has come roaring back. Then he surrendered to the Taliban, who has quickly overtaken Afghanistan and destroyed confidence in American power and influence."
He continued, "The outcome in Afghanistan, including the withdrawal, would have been totally different if the Trump Administration had been in charge. Who or what will Joe Biden surrender to next? Someone should ask him, if they can find him."
Afghanistan President Ashraf Ghani fled the country on Sunday as Taliban forces entered the capital. The Taliban seized the presidential palace in Kabul.
Leaders of the Taliban declared on Monday that "the war is over," according to Axios. As the publication reports, following the U.S. troop withdrawal, "the Taliban gained ground with extraordinary speed, capturing provincial capitals at a rate that shocked the Biden administration and international community."
Advertisement - story continues below
The U.S. will send 1,000 more U.S. troops to Kabul, after deploying 5,000, according to NBC News, which cites two U.S. Defense Department officials.
Truth and Accuracy
We are committed to truth and accuracy in all of our journalism. Read our editorial standards.
Conversation