News
Wyoming GOP to No Longer Recognize Liz Cheney as a Republican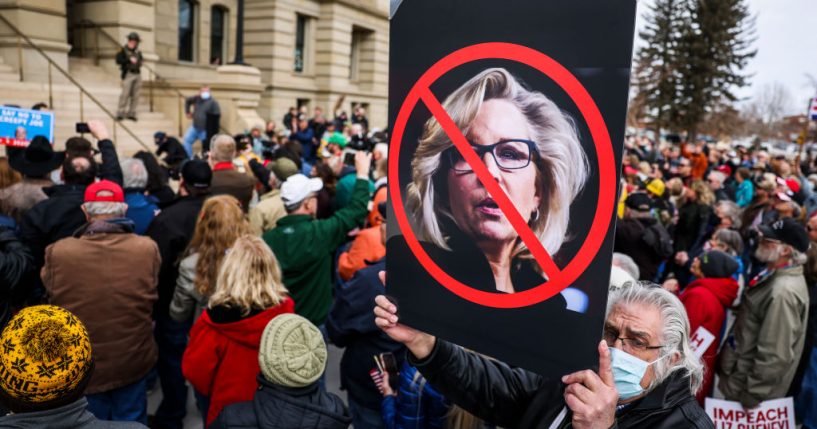 Rep. Liz Cheney (R-Wyo.) is not recognized any longer as a Republican by the Wyoming Republican Party.
In a 31-29 vote on Saturday in Wyoming, the state GOP officially voted to stop recognizing her as part of the Republican Party.
The vote by "the state party central committee followed votes by local GOP officials in about one-third of Wyoming's 23 counties to no longer recognize Cheney as a Republican," The Associated Press reported.
Advertisement - story continues below
This comes after the Wyoming Republican Party censured her in February following her vote to impeach former President Donald Trump on the charge of incitement of insurrection.
The Wyoming Republican Party wrote in a statement in February, "The consensus is clear that those who are reaching out to the Party vehemently disagree with Representative Cheney's decision and actions."
After the censure vote, Cheney responded by saying she was proud to represent her state and said, "Foremost among these is the defense of our Constitution and the freedoms it guarantees. My vote to impeach was compelled by the oath I swore to the Constitution," according to The Associated Press.
Cheney was formally the No. 3 House Republican, until she was ousted and replaced by Rep. Elise Stefanik (R-N.Y.).
Advertisement - story continues below
After being purged from her leadership post, Cheney was asked during an interview with NBC News' Savannah Guthrie if she would ever leave the Republican Party and become an independent.
"I'm not leaving the party," she said in May.
Do you view her as a Republican?
Would you ever consider leaving the Republican party and becoming an independent? –@SavannahGuthrie

I'm not leaving the party. -Rep. Liz Cheney pic.twitter.com/plArtW4dLF

— TODAY (@TODAYshow) May 13, 2021
Cheney was appointed to the House select committee by House Speaker Nancy Pelosi (D-Calif.) to investigate the U.S. Capitol riot that occurred on January 6. The Wyoming lawmaker has been critical of Trump.
Truth and Accuracy
We are committed to truth and accuracy in all of our journalism. Read our editorial standards.
Conversation