News
Actress Appears to Criticize Don Lemon During the Oscars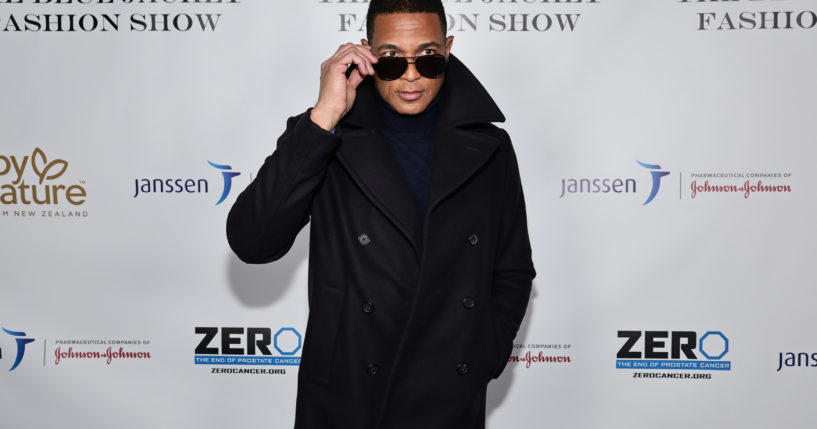 CNN's Don Lemon appeared to receive some criticism from an actress during the 95th Academy Awards.
Michelle Yeoh, best actress winner and star of "Everything Everywhere All At Once," took to the stage to deliver her acceptance speech.
"For all the little boys and girls who look like me watching tonight, this is a beacon of hope and possibilities," Yeoh said.
Advertisement - story continues below
She added, "This is proof that dreams, dream big, and dreams do come true. And ladies, don't ever let anyone tell you you are ever past your prime. Never give up!"
Yeoh received overwhelming applause from the audience.
Watch the video below:
"Ladies, don't let anyone tell you you are ever past your prime," Michelle Yeoh in her #Oscars  speech

Cc @donlemon pic.twitter.com/hYCZS15vza

— Shannon Watts (@shannonrwatts) March 13, 2023
Advertisement - story continues below
The actress appeared to be referring to an argument Lemon made while discussing Republican presidential hopeful Nikki Haley, as IJR reported.
"This whole talk about age makes me uncomfortable. I think it's the wrong road to go down," he said.
Lemon continued, "She says people, you know, politicians are suddenly not in their prime. Nikki Haley isn't in her prime. Sorry, when a woman is considered to be in her prime [is] in her 20s and 30s and maybe 40s …"
Haley later fired back at Lemon in a tweet, saying, "Liberals can't stand the idea of having competency tests for older politicians to make sure they can do the job."
She added, "[By the way] it's always the liberals who are the most sexist."
Advertisement - story continues below
It was then reported that CNN CEO Chris Licht sat down for a conversation with Lemon.
Licht shared in a memo they "had a frank and meaningful conversation. He has agreed to participate in formal training, as well as continuing to listen and learn. We take this situation very seriously."
The memo continues, "It is important to me that CNN balances accountability with a fostering a culture in which people can own, learn and grow from their mistakes. To that end, Don will return to CNN This Morning on Wednesday."
On Monday, The Hollywood Reporter noted two executive producers have been hired by CNN to try and "rejuvenate" the network's "This Morning" show.
Advertisement - story continues below
Notably, the program is anchored by Don Lemon, Kaitlan Collins and Poppy Harlow.
Truth and Accuracy
We are committed to truth and accuracy in all of our journalism. Read our editorial standards.
Comment Down Below
Conversation