News
Actress Sharon Stone Reveals She Has a Tumor After 'Another Misdiagnosis'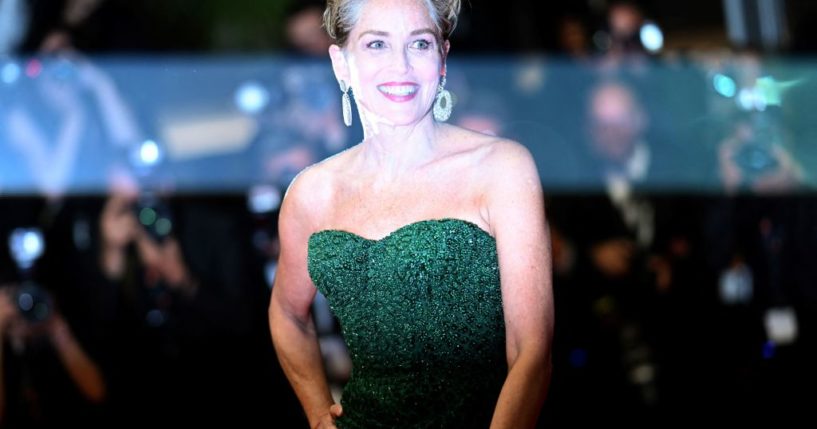 Actress Sharon Stone revealed that she has a tumor after being misdiagnosed by doctors.
On Nov. 1, Stone gave a warning to other women on Twitter about getting "a second opinion" after getting another "misdiagnosis" and "incorrect procedure."
"Just had another misdiagnosis and incorrect procedure. This time double epidural. With worsening pain went for a SECOND OPINION: I have a large fibroid tumor that must come out," she said.
Advertisement - story continues below
She urged other women to not allow themselves to "get blown off" because a second opinion "can save your life."
"I'll be down for 4-6 weeks for full recovery. Thx for your care. It's all good," she concluded.
— Sharon Stone (@sharonstone) November 1, 2022
Stone also shared a link to an article from a law firm titled "Women More Likely Than Men to Suffer Misdiagnosis, According to Studies."
Advertisement - story continues below
"READ THIS LADIES and VOTE BLUE FOR YOUR LIVES YOU ARE WORTH IT," she wrote in the caption.
The study posted by the law firm states that women are more likely to be misdiagnosed for heart attacks, autoimmune disease, and illnesses that are "unique to women."
It continues to read: "In some cases, doctors simply brush off their concerns as 'complaining.' In other cases, doctors tell women their health problems are caused by being overweight. When a woman is dealing with a major health concern, being dismissed this way can be both mentally and physically devastating."
Additionally, it adds that "the disparity between men's and women's health care has been around for thousands of years."
According to UCLA Health, Fibroids are developed in the uterus and 70-80% of women will develop them in their lifetime.
Advertisement - story continues below
Stone has had struggles with her health in the past. In her autobiography "The Beauty of Living Twice" that was released last March, she wrote that she had a stroke and a cerebral hemorrhage that almost killed her.
Stone spoke about her stroke in an interview with Variety in 2019 and said it took her about seven years to recover.
 "People treated me in a way that was brutally unkind," she shared. "From other women in my own business to the female judge who handled my custody case, I don't think anyone grasps how dangerous a stroke is for women and what it takes to recover — it took me about seven years."
Truth and Accuracy
We are committed to truth and accuracy in all of our journalism. Read our editorial standards.
Comment Down Below
Conversation