News
'Why Is It Always Christians?' Addison Rae Deletes 'Holy Trinity' Bikini Photo After Backlash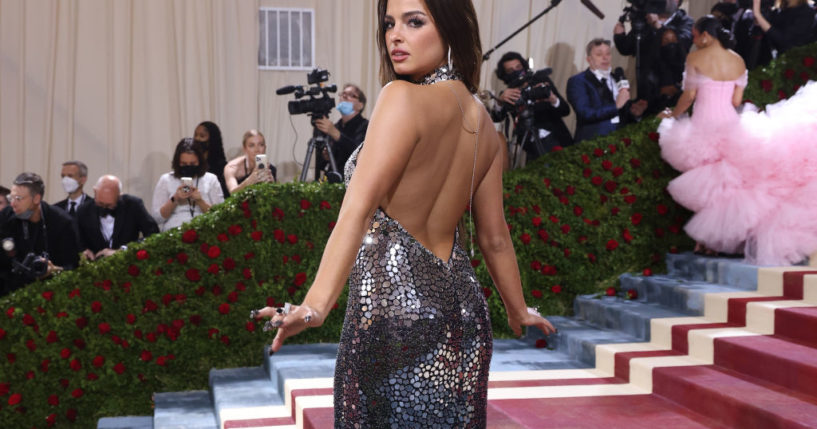 TikTok star Addison Rae deleted a controversial bikini photo after receiving backlash.
Rae posted a photo on Instagram on August 2 of her wearing a bikini that had the words "Father" and "Son" on the top and "Holy Spirit" on the bottom. The photo has since been deleted, Insider reports.
The $100 "Holy Trinity" bathing suit was made in collaboration with Adidas, a sportswear company, and the brand Praying.
Advertisement - story continues below
The photo sparked outrage and received comments by Christians who deemed the bikini disrespectful, as seen by Insider.
A Twitter account by the name of "@HelloAddison" reposted the photo and received similar comments disapproving of the bathing suit.
addison rae for praying by adidas pic.twitter.com/47KL0TUqsQ

— Addison Rae Updates (@helIoaddison) August 2, 2022
"This is wrong on so many levels," a Twitter user replied.
Advertisement - story continues below
Another Twitter user wrote, "If addison rae was mocking any other religion she'd be trending and getting cancelled rn. but since it's Christianity…"
Christian influencer, Brittany Dawn Nelson, posted a video on her Instagram sharing her thoughts on the photo.
"I saw this two days ago when it first came out and literally my first response was I felt sick to my stomach. My spirit felt crushed," she said.
Nelson revealed that the first thought that popped in her was, "Why is it always Christians?"
"Leave Jesus alone. Leave Him out of it," she continued.
Advertisement - story continues below
Nelson added, "Christianity is now acceptable in our society to slander and mock."
Galatians 6:7 says, "Do not be deceived: God is not mocked, for whatever one sows, that will he also reap."
Nelson also encouraged other Christians to pray for Rae and explained that before she "met Jesus" she was doing photo shoots just like that.
"To Addison Rae, if you see this, I'm not here to cancel you. As a Christian, I am here to pray for you, to intercede for you, to believe that the Lord is pursuing your heart just like he pursued mine three years ago," she said.
Truth and Accuracy
We are committed to truth and accuracy in all of our journalism. Read our editorial standards.
Comment Down Below
Conversation