News
How an African Penguin Is Making a Difference in Children's Lives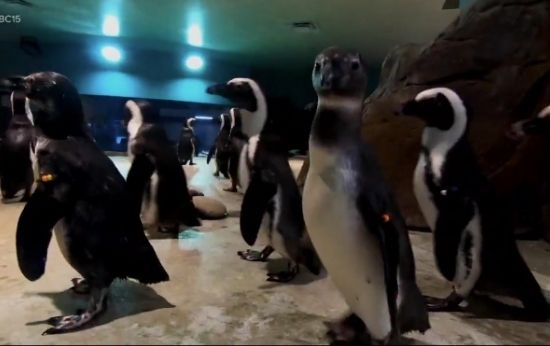 Rosie, the little African penguin who lives at the Odysea Aquarium, is bringing joy to so many children through her story. Because God has made everything for its own purpose, according to Proverbs 16:4, her story is just an example of how He can use even a bird to inspire others. 
When Rosie was hatched at the Scottsdale, Arizona aquarium in 2019, the staff noticed that she struggled to sit up on her own and that her feet were not aligned properly. After doing x-rays, it was officially confirmed that she does have some skeletal abnormalities.
"We knew very early in Rosie's development that she was a little bit different," Jessica Peranteau, the OdySea Aquarium director of Animal Control and Education, previously said to a group of children.
Advertisement - story continues below
She added, "Penguins are able to sit up on their own when they get ready to start to walk, but Rosie was not showing us she could do that on her own. So, we decided as a team, we needed to give her a little bit of help."
AMERICA STRONG: Rosie the Penguin at OdySea Aquarium in Scottsdale, Arizona is inspiring children with special needs. @DavidMuir reports. https://t.co/zSNgivTFq0 pic.twitter.com/OreT8pSdia

— World News Tonight (@ABCWorldNews) February 1, 2022
Her care team came up with a way to help Rosie live a better life by creating a "jump-a-roo" for her size. This would be used to help strengthen the muscles in her legs.
Since then, Rosie has made progress, and as a result, she has not only been able to return to her family but helps to inspire others as an animal ambassador.
Advertisement - story continues below
Because of her disability, Rosie has been able to meet with children who have certain disabilities of their own, including autism, cerebral palsy, and other developmental disabilities.
"It's pretty cool, pretty unique," one child said on a visit to the aquarium last week. A parent also said, "She can do anything the rest of the penguins can do, just in her own way. It's a wonderful mindset for our kids," according to ABC 15.
Truth and Accuracy
We are committed to truth and accuracy in all of our journalism. Read our editorial standards.
Comment Down Below
Conversation