News
Alec Baldwin's Wife Shares How the 'Rust' Shooting Impacted Their Family: 'Nights Are Hard'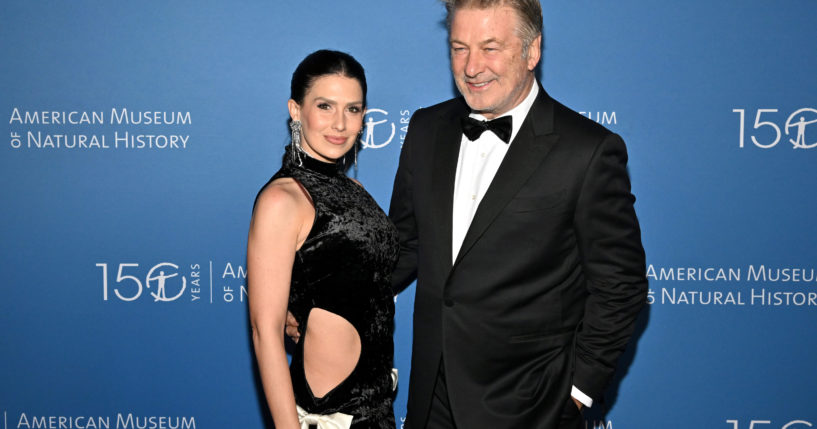 Actor Alec Baldwin's wife, Hilaria Baldwin, says "nights are hard" for their family following the death of cinematographer Halyna Hutchins on the set of the movie "Rust."
Hilaria Baldwin shared the details of how the family has been handling the matter during an interview with Extra.
"We're not okay. We can't be okay. No one is okay. It was, and is, a tragedy that nobody could ever have imagined," she said.
Advertisement - story continues below
She added, "I mean, the loss of Halyna, she was an incredible woman in so many different ways."
Commenting on her husband's reaction to the incident, Hilaria Baldwin told the outlet, "I worry about him…I mean, can you imagine? Nobody can. There was so much confusion to understand what had happened."
Hilaria Baldwin suggested when "you go through something hard, you know not every day is going to be the same."
She continued, "You have moments in the day that are very hard. Nights are hard. Nightmares are hard. So I'm just there, and you say, 'I'm here and I'm going to take care of you,' and I said that from the moment we realized what had happened."
Advertisement - story continues below
According to her, one of the most difficult things was when they told their two older children about the matter.
"There is no way that you can explain this that isn't awful because it is awful…I thought I was going to do this without Alec and he said, 'No, I can not be a coward. I have to be there…' And then when I tell them…Carmen started saying to me, 'Why are you telling me this?… I want to un-know this.' She used the word 'un-know,' and Alec said, 'I want to un-know it, too,' I think everybody wants to un-know it… because it's real."
Watch her comments below:
Additionally, Hilaria Baldwin shared her husband has been motivated to move forward with the project and past his personal pain.
Advertisement - story continues below
"We can go forward and talk about gun safety on sets, and try to figure out how this crazy thing happened, and we can go forward and honor Halyna. We can remember her, continuing her legacy for her, for her son, for her family and we can take care of everybody who's still here who is extraordinarily damaged by this awful tragedy. That's all that we can do, but we can't un-know it," she said.
The interview comes less than a month after Alec Baldwin filed a lawsuit to "clear his name" following Hutchins' death, as IJR reported.
Truth and Accuracy
We are committed to truth and accuracy in all of our journalism. Read our editorial standards.
Comment Down Below
Conversation