News
'Very Dark in Our Family': Alexandra Pelosi Opens up About Attack on Her Father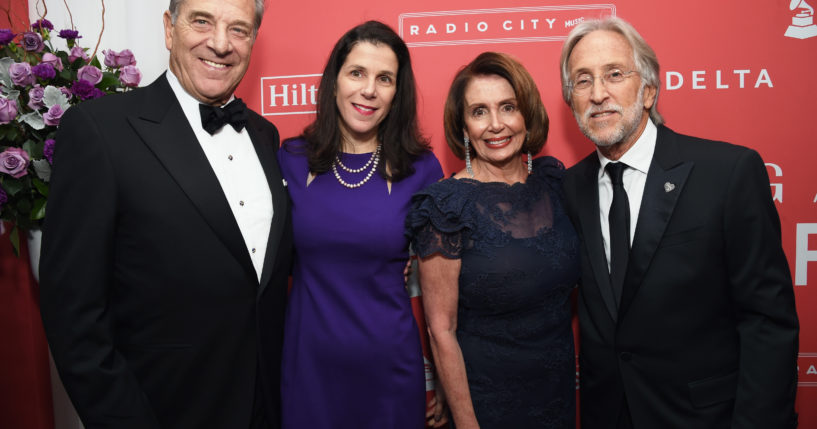 Alexandra Pelosi is sharing how her family is coping after the attack on her father.
During an appearance on "The View" Thursday, Alexandra Pelosi explained, "It's day by day. It's a very long recovery."
She mentioned her father, Paul Pelosi, was out for the unveiling of her mother's portrait at the Capitol on Wednesday.
Advertisement - story continues below
"Yesterday was a really uplifting day. It's been very dark in our family," Alexandra Pelosi said.
When asked how she believes the country got to this point, Alexandra Pelosi told the co-hosts, "It's all social media. I know that I'll get in a lot of trouble for saying that I think social media is destroying the fabric of this country."
She added, "But the thing is — what happened to my father was tragic, and it's just terrible, and for us, it's traumatizing still to this day. Many people in my family can't sleep through the night still."
Watch the video below:
Advertisement - story continues below
Alexandra Pelosi, daughter of House Speaker Nancy Pelosi and Paul Pelosi, shares an update on her father after he was violently attacked in his home in October: "It's day by day. It's a very long recovery."

"It's been very dark in our family." https://t.co/cVclFZQmjA pic.twitter.com/0FMls5eloh

— The View (@TheView) December 15, 2022
More details about the October attack on Paul Pelosi were revealed after body-camera footage was shown in court, as IJR reported.
Kyle Cagney, one of the two police officers who were first to arrive on the scene, said during a court hearing on Wednesday, "Mr. Pelosi was face down on the ground, a pool of blood by his head."
When asked to describe the attack with the hammer on Paul Pelosi, Cagney said, "Really hard."
House Speaker Nancy Pelosi's (D-Calif.) portrait was unveiled less than a month after she shared that she would be stepping down from House leadership.
Advertisement - story continues below
During a press conference Thursday, she appeared frustrated with a question about whether she might be leaving Congress before her term is up.
A reporter asked, "Will you commit to serving your full two-year term for the people of San Francisco?"
She replied, "What is this? What is this?"
The House speaker continued, "Don't bother me with a question like that. Really. Really, OK? I said what I'm gonna do. Those kind of questions are such a waste of my time."
Truth and Accuracy
We are committed to truth and accuracy in all of our journalism. Read our editorial standards.
Comment Down Below
Conversation