News
The Country's Moral Compass Is 'Pointed in the Wrong Direction,' Most Americans Say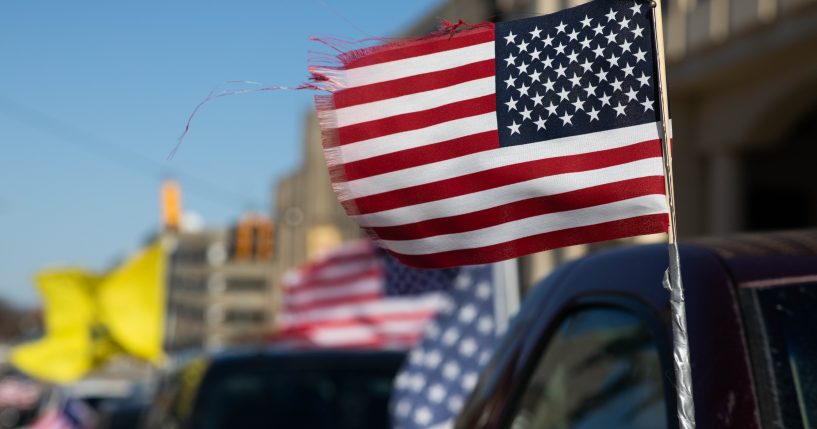 According to 72% of Americans, the nation's moral compass is "pointed in the wrong direction."
The Deseret News/Marist Poll found only 22% think it is "pointed in the right one." Seventy-four percent of Christians and 69% of Americans who do not practice religion say the nation's morals are "headed in the wrong direction."
Sixty-five percent of Americans believe it is not necessary to be religious in order to live a moral life. The poll discovered family is reportedly the most likely source for moral guidance.
Advertisement - story continues below
The rule of law comes in second as the most likely source for moral guidance. Sixty-three percent say they are likely to "consult religious teachings for moral guidance."
Hal Boyd, the executive editor of Deseret National, explained, "While the state of religion is continually changing, our study found that the majority of Americans still hold core religious beliefs and draw moral guidance from their families and their faith traditions."
Six in 10 Americans are convinced the future of the country is "mostly in the American people's control and not
in God's hands."
When it comes to President Joe Biden's faith, 49% of Americans believe he is "more religious" than former President Donald Trump.
Advertisement - story continues below
The poll was conducted from January 19 to 26 and surveyed 1,653 U.S. adults.
The Deseret News Faith in America Survey, conducted by @maristpoll, explores how Americans of different backgrounds do or do not incorporate religion and faith into their lives.

Find more information about the survey and its findings here: https://t.co/xlG6G9rZ53 pic.twitter.com/Xg07ZO30ga

— Deseret News (@Deseret) March 22, 2022
Is the nation's moral compass "pointed in the wrong direction"?
NPR previously pointed out the president is "known as a deeply devout person of faith."
While speaking to the faith-based anti-poverty group the Poor People's Campaign in September 2020, Biden took aim at Trump and described the nation under his leadership as a "nation in wilderness," as NPR reported.
He told the audience, "All of you remind me of how Scripture describes a calling born out of the wilderness," adding, "A calling to serve, not to be served. A calling toward justice, healing, hope — not hate. To speak the good news, and followed by some good deeds. It's not just enough to speak the good news, but good deeds."
Advertisement - story continues below
Additionally, the outlet noted during the launch of his candidacy, Biden labeled his campaign a "battle for the soul of the nation." 
Truth and Accuracy
We are committed to truth and accuracy in all of our journalism. Read our editorial standards.
Comment Down Below
Conversation