News
Arnold Schwarzenegger Admits Fault in Divorce From Maria Shriver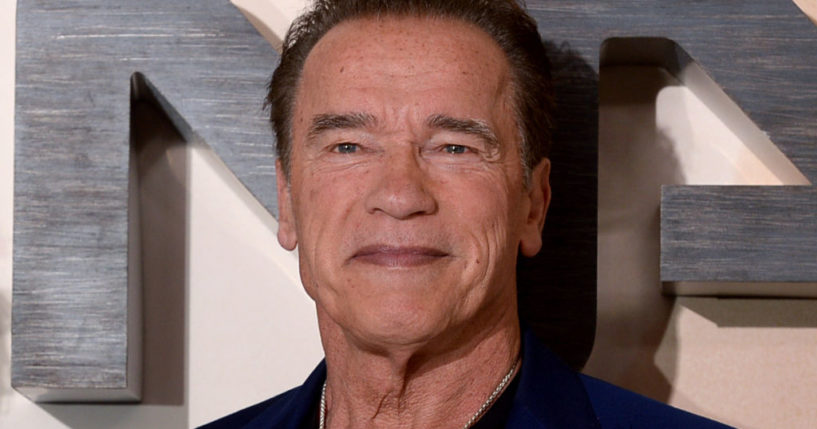 Actor Arnold Schwarzenegger opened up about his failed marriage to journalist Maria Shriver.
In an interview with The Hollywood Reporter, Schwarzenegger, 75, spoke about his new show "Fubar" where he plays a divorced CIA operative who cheated on his wife. He explained how the role translated into his real life.
"We were laughing about it — it feels like it's a documentary. The difference is, in the show, he doesn't consider it cheating because [seducing CIA assets] was part of his profession. His wife moved on because he never was home, and now he has this dilemma with the daughter because she has the same job and it's going to screw up her relationship, too," he explained.
Advertisement - story continues below
Schwarzenegger added, "But in [my real-life marriage to Shriver], it was my f–kup. It was my failure. Also, in the show, he's deep down still in love with his wife."
He also revealed whether he missed "being married."
Arnold Schwarzenegger isn't holding back.

The action legend sounds off on his #Terminator and #Conan futures, identity politics and why emotions are overrated: https://t.co/AdSXOBlazd pic.twitter.com/8UuuvZZ7sN

— The Hollywood Reporter (@THR) May 16, 2023
He shared:
Advertisement - story continues below
"No. [The divorce] was very, very difficult in the beginning. Eventually, you move on. I have a wonderful girlfriend, [physical therapist] Heather Milligan, who is very successful. I'm really proud of her, and I love her. At the same time, I love my wife. She and I are really good friends and very close, and we are very proud of the way we raised our kids. Even though we had this drama, we did Easter together, Mother's Day together, the Christmases together, all birthdays — everything together. If there's Oscars for how to handle divorce, Maria and I should get it for having the least amount of impact on the kids. The sweetness and kindness you see in them, that's from my wife. The discipline and work ethic is from me."
On Feb. 6, Shriver appeared on Hoda Kotb's podcast, Making Space with Hoda Kotb, and got candid about how she coped with her divorce from Schwarzenegger.
"I went to a convent, a cloistered convent, and to be in silence and look for advice," she explained. "And the reverend mother there said to me at the very end … I actually have written about this but I — I haven't shared it, but she said, 'I think you came here looking for permission.'"
She later added, "I had never given myself permission to — to feel, to be vulnerable, to be weak, to be brought to my knees. And the world did it to me. And then I was like, 'OK, God, like let's go.'"
In 2011, Shriver filed for divorce from Schwarzenegger after 25 years of marriage following the news he secretly had a child with one of the staff members who worked in the couple's home, per NBC News.
Truth and Accuracy
We are committed to truth and accuracy in all of our journalism. Read our editorial standards.
Comment Down Below
Conversation