News
Bethany Hamilton Addresses New Policy Allowing Transgender Women To Surf Against Biological Women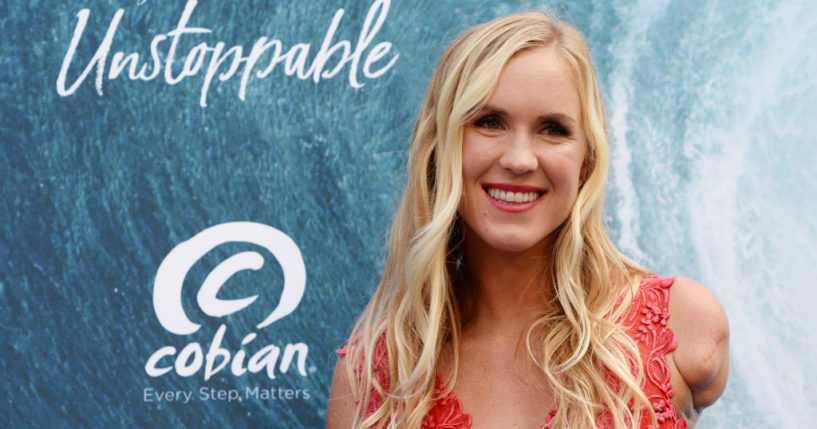 Award-winning surfer Bethany Hamilton spoke out over the weekend against a new policy made by the World Surf League, which allows transgender women to compete against biological women.
In a video posted on Twitter, Hamilton shared her thoughts on the new policy in a statement.
"Today I want to address the news that the World Surf League has officially made the rule that male-bodied individuals known as transgender athletes can officially compete in the women's division. The World Surf League says they are following the Olympic guidelines. While I address this issue, I wanna be clear that I strive to have love for all of mankind regardless of any differences," she said.
Advertisement - story continues below
However, Hamilton proceeded to explain this concerned her "as a professional athlete that has been competing in the World Surf League events for the past 15 plus years."
Proverbs 31:8 says, "Speak up for those who cannot speak for themselves; ensure justice for those being crushed."
"And I feel that I must speak up and stand up for those in position that may feel that they cannot say something about this. I think many of the girls currently on tour are not in support with this new rule, and they fear being ostracized if they speak up," she continued.
In her statement, Hamilton, 32, then posed a few questions such as, "How is this rule playing out in other sports like swimming, running, MMA?" and  "Have any of the current surfers in the World Surf League been asked what their thoughts and opinions are on this new rule before it was passed or announced?" 
Advertisement - story continues below
Surfing champion Bethany Hamilton responds to the World Surf League's new policy allowing biological males who claim they are women to compete against women: "I personally won't be competing in or supporting the World Surf League if this rule remains."

— Ian Miles Cheong (@stillgray) February 5, 2023
She also asked if this new policy is bettering "the sport of surfing" and if it is better for the women who are involved in it.
"If so, how?" she added.
Continuing, she said, "I personally think that the best solution would be to create a different division so that all can have a fair opportunity to showcase their passion and talent."
Hamilton also said that she thinks "it's really hard to imagine what the future of women's surfing will be like in 15 to 20 years down the road if we move forward in allowing this major change."
Advertisement - story continues below
"But we are seeing glimpses of male-bodied dominance in women's sports like running, swimming and others," she noted.
Hamilton shared her hope is that if she ever has a daughter "who is competing in surfing or any sport" and also for all the aspiring young generation of women with the same passion "to have a bright and promising opportunity in her ambition to be the best of the best woman in her sport."
She concluded her statement announcing that she will personally not compete in or support the World Surf League if the rule remains.
In 2003, Hamilton was 13 years old when she lost her arm in a shark attack while surfing in Hawaii.
Truth and Accuracy
We are committed to truth and accuracy in all of our journalism. Read our editorial standards.
Comment Down Below
Conversation