News
Biden Admin Purchases 10 Million Courses of Pfizer's COVID Antiviral Pill Following FDA Application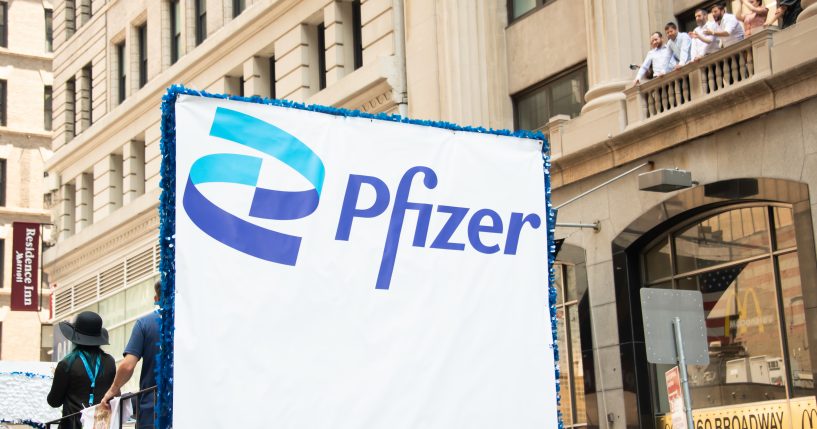 The Biden administration is "taking immediate steps" to secure enough supply of the Pfizer antiviral COVID-19 pill for Americans.
Biden said in a statement on Thursday, "Earlier this month, we received promising news that Pfizer has developed an antiviral pill for people infected by COVID-19 that may dramatically reduce the risk of hospitalizations and death."
The statement noted the pill still has to be reviewed by the Food and Drug Administration. On Tuesday, Pfizer submitted an application to the FDA for emergency approval of the pill.
Advertisement - story continues below
Biden continues:
"I have taken immediate steps to secure enough supply for the American people. Today, I'm announcing that we have purchased 10 million treatment courses of the Pfizer antiviral COVID-19 pill, with delivery starting at the end of this year and across 2022. My administration is making the necessary preparations now to ensure these treatments will be easily accessible and free."
The president stressed the importance of getting vaccinated, adding, "I will continue to take all necessary steps to ensure that America has the tools we need to save lives and bring an end to this pandemic."
According to CNBC, the pill would allow high-risk individuals who have contracted the virus to take the drug at home and avoid going to the hospital.
Advertisement - story continues below
The outlet also reported, "The pill, known as Paxlovid, blocks the activity of an enzyme the virus needs to replicate. Paxlovid is used in combination with a low dose of ritonavir, an HIV drug, to slow the patient's metabolism, allowing the drug to remain active in the body at a higher concentration for a longer period to combat the virus."
Albert Bourla, Chairman and Chief Executive Officer of Pfizer, said in a statement the analysis shows "overwhelming efficacy of PAXLOVID in reducing the risk of hospitalization among high-risk patients treated within three days of symptom onset by almost 90% and with no deaths."
He added, "It is encouraging to see a growing understanding of the valuable role that oral investigational therapies may play in combatting COVID-19, and we look forward to continuing discussions with governments around the world to help ensure broad access for people everywhere."
As The New York Times notes, the number of hospitalizations and new deaths have decreased sharply since the summer. Nearly three out of five Americans have been fully vaccinated against the virus.
Truth and Accuracy
We are committed to truth and accuracy in all of our journalism. Read our editorial standards.
Conversation