News
Biden Admin Launching Ads Directed at Migrants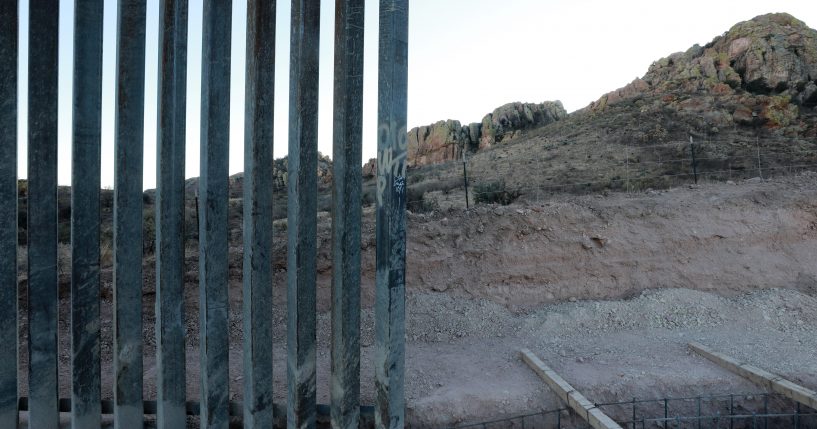 The Biden administration is launching an ad campaign discouraging migrants from heading toward the United States.
U.S. Customs and Border Protection explained in a statement the "ads deliver a clear message: smugglers are lying to you, the fact is that entering the United States illegally is a crime."
The ads also "highlight that smugglers, known as 'coyotes,' who take advantage of and profit from vulnerable migrants."
Advertisement - story continues below
CBP Commissioner Chris Magnus said smugglers "use lies to lure the vulnerable into a dangerous journey that often ends in removal or death."
He added, "This digital ad campaign is an important component of U.S. government efforts to prevent tragedies and curtail irregular migration."
According to the agency, the ads will reach migrants via mobile devices on social media and other digital platforms.
It directs migrants to a landing page that "lays out the harsh realities, including the fact that smugglers are criminals and that U.S. immigration laws remain in effect."
Advertisement - story continues below
Users will also be reminded of "the thousands who are jailed, kidnapped, extorted, or even left to die by unscrupulous transnational criminal organizations."
Oh, well, in that case…

Biden administration runs ads in Central America asking migrants not to come https://t.co/BsecQTCNLc

— Paul Bedard (@SecretsBedard) May 11, 2022
Do you think the ads would be effective?
Chad Wolf, former acting secretary of Homeland Security, told The Washington Examiner during an interview, "We analyzed the ads internally, and the results always showed the limited effectiveness of them."
In March, Axios reported intelligence officials said they are preparing for an influx of more than 170,000 migrants at the southern border if "COVID-era policies that allow instant expulsions during the public health emergency are ended."
White House spokesperson Vedant Patel said in a statement, "Of course the Administration is doing our due diligence to prepare for potential changes at the border."
Advertisement - story continues below
He added, "That is good government in action."
The statement continues, "As always is the case this Administration is working every day to provide relief to immigrants, restore order, fairness, and humanity to our immigration system and bring it into the 21st century."
Truth and Accuracy
We are committed to truth and accuracy in all of our journalism. Read our editorial standards.
Comment Down Below
Conversation