News
Biden Plans to Release More Barrels From Oil Reserve Ahead of Midterm Elections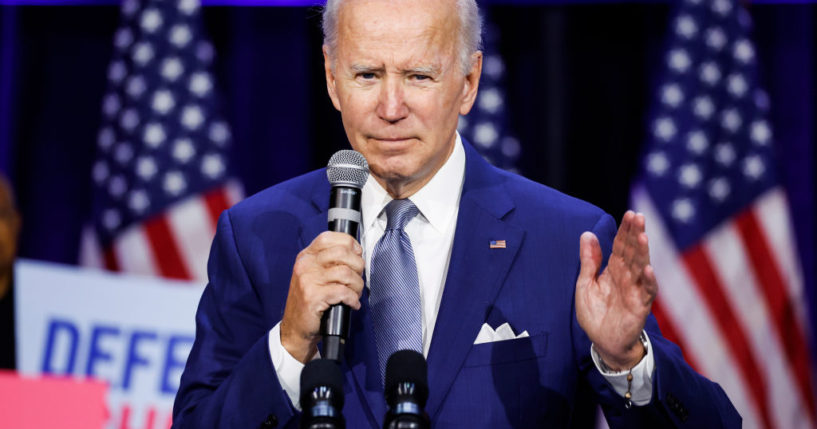 President Joe Biden plans to announce on Wednesday the release of 15 million barrels of oil from the U.S. strategic reserve in response to production cuts by OPEC nations.
The White House's Tuesday report included details that more oil might be taken from the nation's reserves this winter, according to The Associated Press.
The president plans to make the announcement during his remarks on Wednesday, per the report.
Advertisement - story continues below
The Biden administration has put a focus on keeping gas prices from climbing further, as unrest about the U.S. economy and the increased price index across many sectors is said to be one of the primary issues concerning voters this November, as The Hill reported.
Biden's most recent 15 million gallon release will be the final part of the 180 million barrels that were authorized by the Biden administration in March.
Currently, the strategic oil reserve sits at its lowest level in almost 40 years as the Biden administration is able to create what they're calling a "bridge" to domestic oil production increases.
The reserve contains about 400 million barrels of oil, and could suffer further depletion as the administration has the option to make additional releases. Some believe more oil will likely be released during the winter months in an effort to keep prices down.
Advertisement - story continues below
Administration officials were unwilling to give details about how much the Biden administration is willing to take from the reserves or how much they hope to increase domestic oil production to stop the withdrawals.
Biden began taking oil out of the nation's reserves within his first year in office, and reports late last year that the oil taken from the reserves was going to China and India sparked controversy.
Fox Business reported in late November 2021 that global demand was causing shortages and the oil released would be sold, likely to other countries.
Per Fox Business, the announcement at the time by the White House to release barrels of oil from U.S. reserves meant the "U.S. will seek to accelerate sales abroad in an attempt to counter spiking prices at the gas pump."
Truth and Accuracy
We are committed to truth and accuracy in all of our journalism. Read our editorial standards.
Comment Down Below
Conversation