News
Biden Insists Electric Vehicle Charging Stations Will Help 'Build the Community'
President Joe Biden is tossing out another potential benefit of moving away from gas-powered vehicles.
If you buy an electric vehicle (EV), you do not have to pay for gas, and you will likely see some significant savings in terms of maintenance. Additionally, driving them is more environmentally friendly.
And now the president is suggesting there could be another benefit to them: the growth of communities.
Advertisement - story continues below
During remarks about the economy on Wednesday, Biden said, "For every gas station that [gets] built, what happens? All of a sudden, you have a fast food store nearby… You build the community."
"What we're doing with these charging stations is the same thing my grandpop did. I'm not kidding," he continued.
Biden added, "You're building little tiny communities. It builds the region. It takes care of things."
Watch the video below:
Advertisement - story continues below
Joe Biden says that electric charging stations will "build the community" by encouraging more "fast food stores." pic.twitter.com/oyqTTfNpfv

— Townhall.com (@townhallcom) February 15, 2023
This is a nice idea: Thousands of shiny new charging stations popping up around the country in small or run-down towns, bringing people to them, and increasing commerce as drivers need food while they wait for their cars to charge.
If there was such an economic boom for communities, it would be a great benefit of EVs.
But it seems to be a vision based on a gas station model.
Part of the reason gas stations exist is that you need access to oil. And you need a space to store the oil. You do not see people with just one or two gas pumps outside their cafes or offices.
Advertisement - story continues below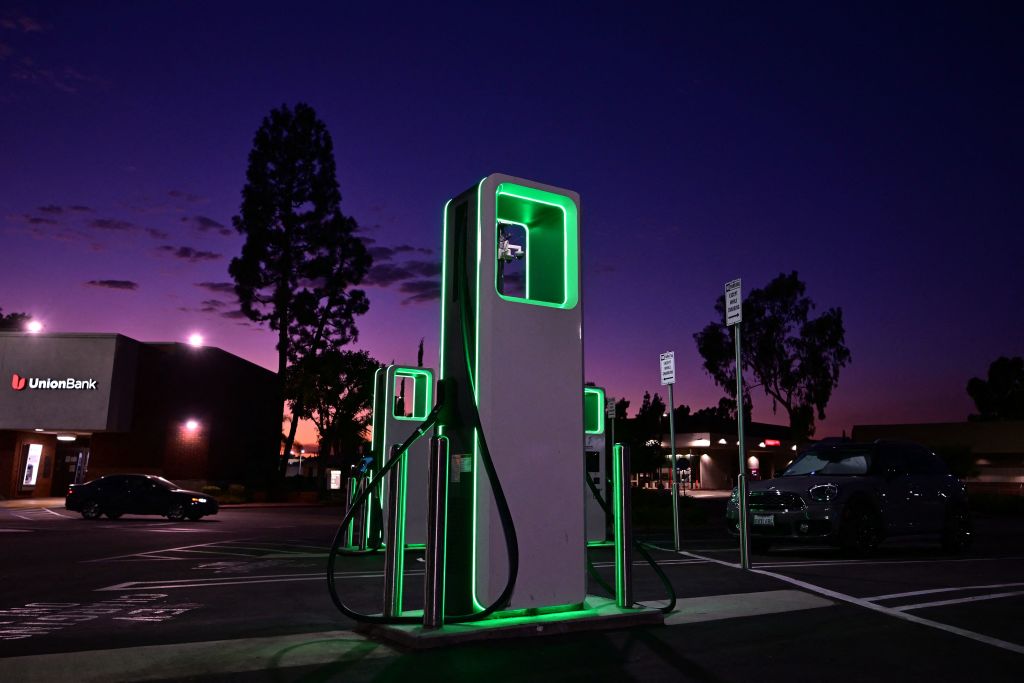 However, EV charging stations do not need the same kind of infrastructure.
And often, you see charging stations popping up at existing malls, retail stores, and gas stations where there is already a built-up community.
So sure there may be entrepreneurial spirits who see a potential to earn money or revive their community.
Advertisement - story continues below
But as of right now, it is hard to see EV charging stations being a catalyst for "building" communities.
Truth and Accuracy
We are committed to truth and accuracy in all of our journalism. Read our editorial standards.
Comment Down Below
Conversation