News
Biden Ends Infrastructure Negotiations With Senate GOP, Will Focus Efforts on Bipartisan Group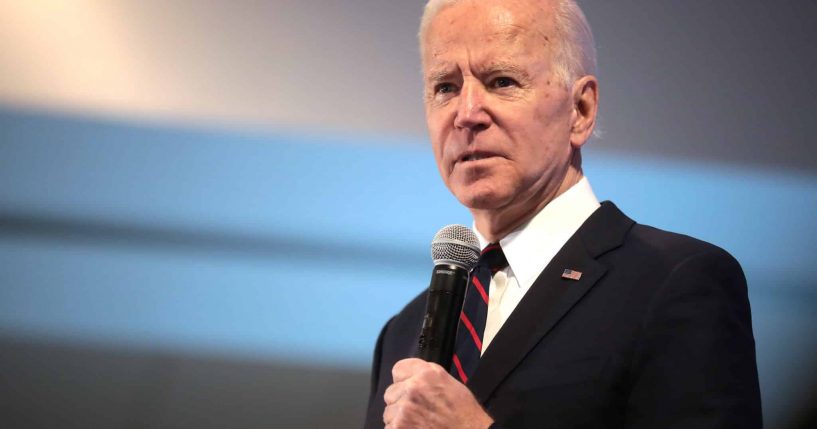 President Joe Biden is ending negotiations on an infrastructure package with Senate Republicans and will focus his attention on a bipartisan group of lawmakers.
Biden negotiated with Sen. Shelley Moore Capito (R-W. Va.) for several weeks since he introduced a $2.25 trillion infrastructure package. Over the course of the discussions, Biden offered a smaller $1.7 trillion bill.
Republicans initially proposed a $568 billion bill but later unveiled a $928 billion offer.
Advertisement - story continues below
The president and Capito spoke for about five minutes on Tuesday. However, the West Virginia senator said in a statement later that Biden was ending negotiations with Senate Republicans.
"I spoke with the president this afternoon, and he ended our infrastructure negotiations," Capito said. "Throughout our negotiations, we engaged respectfully, fully, and very candidly — delivering several serious counteroffers that each represented the largest infrastructure investment Republicans have put forth."
She went on to say Biden "made it clear that he was willing to accept an offer around $1 trillion" and "understood" that a red line for Republicans was undoing the 2017 tax cuts.
"Despite the progress we made in our negotiations, the president continued to respond with offers that included tax increases as his pay for, instead of several practical options that would not have been harmful to individuals, families, and small businesses," she continued.
Advertisement - story continues below
"While I appreciate President Biden's willingness to devote so much time and effort to these negotiations, he ultimately chose not to accept the very robust and targeted infrastructure package, and instead, end our discussions."
Finally, she said, "After negotiating in good faith and making significant progress to move closer to what the president wanted, I am disappointed by his decision."
Read the statement below:
My statement on President Biden ending infrastructure negotiations with Republicans: pic.twitter.com/jeRYcuXFbC

— Shelley Moore Capito (@SenCapito) June 8, 2021
White House Press Secretary Jen Psaki said in a statement on Tuesday that Biden "offered his gratitude to her for her efforts and good faith conversations, but expressed his disappointment that, while he was willing to reduce his plan by more than $1 trillion, the Republican group had increased their proposed new investments by only $150 billion."
Advertisement - story continues below
While Republicans said they would not vote for a bill that raised taxes, Democrats argued that the Republicans did not provide a plan to pay for their proposals.
Biden will now focus his energy on a bipartisan group of 20 senators, comprised of 10 Democrats and 10 Republicans.
The group includes Sens. Kyrsten Sinema (D-Ariz.), Joe Manchin (D-W.Va.), Mitt Romney (R-Utah), and Rob Portman (R-Ohio).
Politico reports that the bipartisan group is working on a $900 billion infrastructure framework.
Truth and Accuracy
We are committed to truth and accuracy in all of our journalism. Read our editorial standards.
Comment Down Below
Conversation