News
Biden Manages to Set a Record During His SOTU Speech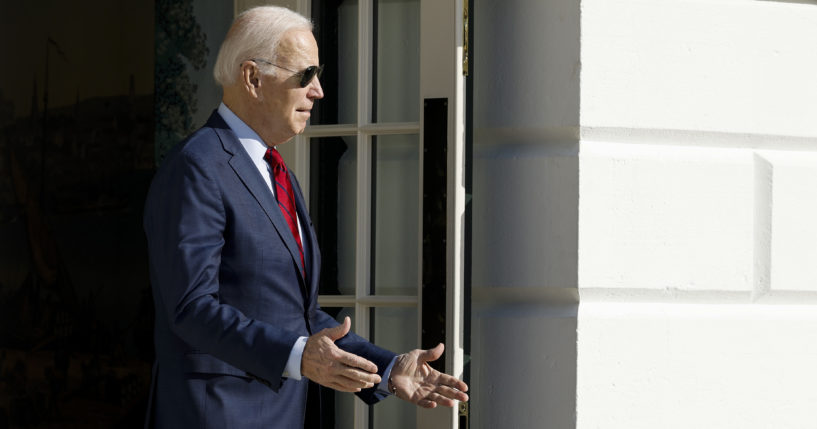 President Joe Biden set a record while delivering remarks during the State of the Union address.
On Wednesday, USA Today reported Biden set a new record for the number of words spoken during his address, clocking in at 9,191.
The outlet noted Biden's record eclipses that of former President Bill Clinton's address in 1995 by only one word.
Advertisement - story continues below
USA Today shared the outlet analyzed State of the Union address length, in words and minutes, citing data from the American Presidency Project of the University of California, Santa Barbara.
In 2021, Biden said 8,003 words and in 2022 it was 7,705 words.
The president came in first, third and fourth place with Clinton in second.
According to the analysis, Democratic presidents have a history of delivering longer speeches on average than Republicans.
Advertisement - story continues below
Additionally, former President Lyndon Johnson had the fewest words coming in at 3,168 in 1964.
Former President Richard Nixon's address in 1972 was the shortest at only 28 minutes and 55 seconds, per USA Today.
Notably, during Biden's 72-minute speech, he only spent two of them on the incident involving the suspected Chinese spy balloon that entered U.S. airspace, IJR reported.
"Before I came to office, the story was about how the People's Republic of China was increasing its power and America was failing in the world," Biden said.
He added, "Not anymore."
Advertisement - story continues below
Biden went on, "We made clear, and I've made clear in my personal conversations, which have been many, with President Xi that we seek competition, not conflict. But I will make no apologies that we're investing to make America stronger. Investing in American innovation, in industries that will define the future, that China intends to be dominating."
Overall, as CNN pointed out, the issues of healthcare and the economy appeared to take center stage during the address.
Truth and Accuracy
We are committed to truth and accuracy in all of our journalism. Read our editorial standards.
Comment Down Below
Conversation