News
Joe Biden To Meet With Queen Elizabeth at Windsor Castle This Month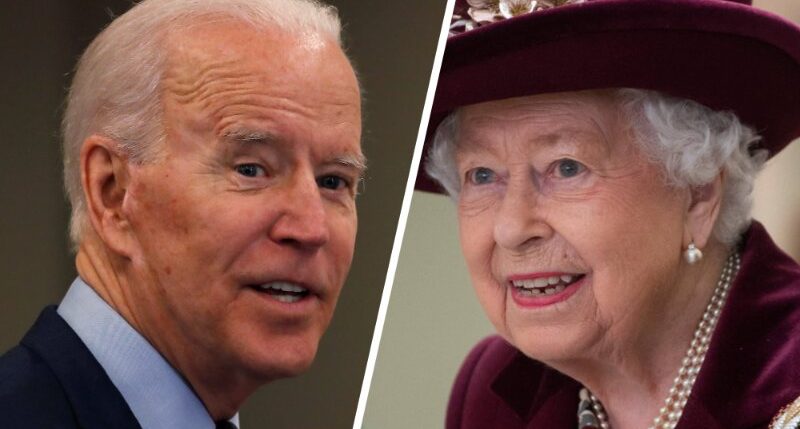 President Joe Biden will be meeting with Queen Elizabeth II during his first overseas trip as president.
Biden and the U.S. first lady will meet with the queen on June 13 at Windsor Castle.
This will occur as the U.S. president travels to attend a G7 summit in the U.K. He will then travel to attend a NATO summit and a U.S.–EU Summit in Brussels, Belgium.
Advertisement - story continues below
The Queen will meet the President of the United States of America and First Lady Jill Biden at Windsor Castle on Sunday, 13th June 2021. pic.twitter.com/GPJLYwFzyr

— The Royal Family (@RoyalFamily) June 3, 2021
Biden paid tribute to late Prince Philip, the husband of Queen Elizabeth, when he died at age 99 in April.
"On behalf of all the people of the United States, we send our deepest condolences to Her Majesty Queen Elizabeth II, the entire Royal Family, and all the people of the United Kingdom on the death of His Royal Highness Prince Philip, the Duke of Edinburgh," the U.S. president and first lady said in a statement on April 9.
They added, "The impact of his decades of devoted public service is evident in the worthy causes he lifted up as patron, in the environmental efforts he championed, in the members of the Armed Forces that he supported, in the young people he inspired, and so much more. His legacy will live on not only through his family, but in all the charitable endeavors he shaped."
Advertisement - story continues below
The White House announced at the end of May that Biden will meet with Russian President Vladimir Putin for the first time since Biden took office. The two will meet in Geneva, Switzerland, on June 16.
"The leaders will discuss the full range of pressing issues, as we seek to restore predictability and stability to the U.S.-Russia relationship," White House Press Secretary Jen Psaki said in a previous statement.
Biden said during remarks on Memorial Day weekend, "I'll be meeting with [Russian] President [Vladimir] Putin in a couple weeks in Geneva making it clear that we will not stand by and let him abuse those rights."
According to the Russian RIA news agency, Sergei Ryabkov, Russia's deputy foreign minister, recently said, "The Americans must assume that a number of signals from Moscow … will be uncomfortable for them, including in the coming days." The U.S.-Russia relationship is strained.
Truth and Accuracy
We are committed to truth and accuracy in all of our journalism. Read our editorial standards.
Conversation