News
Biden to Reportedly Deny Executive Privilege for 2 Top Advisers to Trump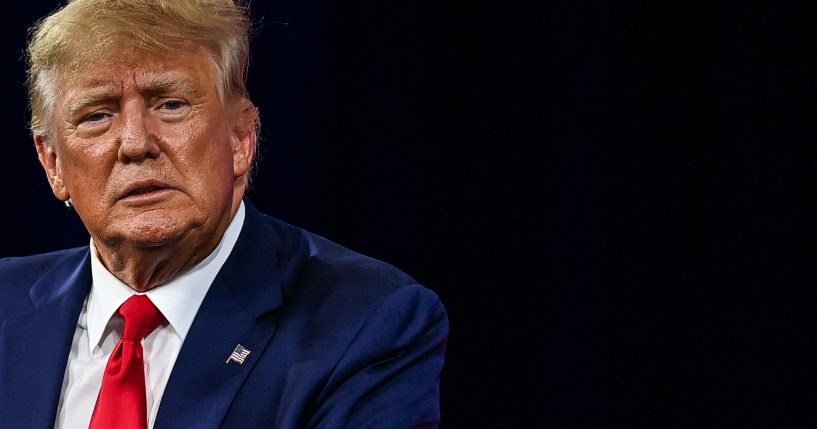 President Joe Biden will reportedly deny executive privilege for two of former President Donald Trump's top advisers amid the investigation into the January 6 riot at the U.S. Capitol.
According to Axios, Jonathan C. Su, a deputy White House counsel, sent letters to Trump's first national security adviser, Michael Flynn, and former trade adviser Peter Navarro on Monday.
"To the extent any privileges could apply to General Flynn's conversations with the former President or White House staff after the conclusion of his tenure, President Biden has determined that an assertion of executive privilege is not in the national interest, and therefore is not justified, with respect to particular subjects within the purview of the Select Committee," Su wrote to Flynn's attorney, as Axios reported.
Advertisement - story continues below
The outlet noted the letter sent to Navarro was similar to the one sent to Flynn, but, as Axios pointed out, Navarro still served Trump at the time of the attack. The outlet noted that this gives Navarro a potentially stronger case for protecting his conversations with Trump.
"These subjects include: events within the White House on or about January 6, 2021; attempts to use the Department of Justice to advance a false narrative that the 2020 election was tainted by widespread fraud; and other efforts to alter election results or obstruct the transfer of power," the letter to Navarro states.
Navarro responded in an email, saying, "Mr. Biden is not the president I worked for. Donald Trump is."
He continued, "It is fanciful and dangerous to assert that a sitting president can revoke the Executive Privilege of his predecessor. See you at the Supreme Court."
Advertisement - story continues below
SCOOP: Biden will deny executive privilege for top former Trump advisers Michael Flynn and Peter Navarro in the House select committee's ongoing Jan. 6 investigation, Axios has learned.https://t.co/0tFj4V7ExI

— Axios (@axios) March 1, 2022
The report comes less than two weeks after Biden rejected Trump's claims of executive privilege for White House visitor logs, as The New York Times reported.
Do you agree with Biden's decision?
"The president has determined that an assertion of executive privilege is not in the best interests of the United States, and therefore is not justified, as to these records and portions of records," White House counsel Dana Remus said in a letter to National Archivist David Ferriero.
She added, "The records in question are entries in visitor logs showing appointment information for individuals who were processed to enter the White House complex, including on January 6, 2021."
Truth and Accuracy
We are committed to truth and accuracy in all of our journalism. Read our editorial standards.
Comment Down Below
Conversation