Commentary
Biden's Economy: Major US Airline Will End Service in 3 Cities Due to Pilot Shortage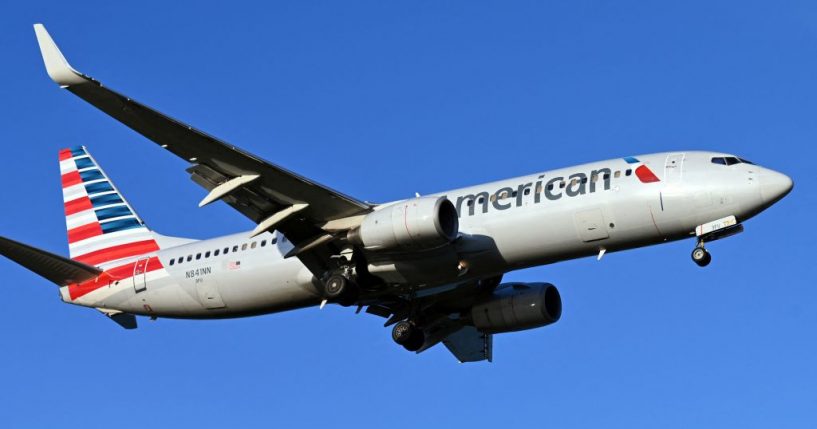 Over the past year, travelers in the U.S. have had to contend with the possibility that their flights might be delayed or canceled due to staffing shortages related to the COVID-19 pandemic, and bad weather.
And now, the shortage of pilots is forcing a major airline to end its service in three American cities.
In a statement to Fox Business on Monday, American Airlines announced that it is ending service in Islip and Ithaca, New York, as well as in Toledo, Ohio, starting Sept. 7.
Advertisement - story continues below
"We're extremely grateful for the care and service our team members provided to our customers in Islip, Ithaca and Toledo, and are working closely with them during this time," the statement said.
American Airlines added that it is trying to reach customers who booked flights after that deadline to offer other travel arrangements.
The airline is not alone in cutting back its service due to the pilot shortage.
According to the Regional Airline Association (RAA), "There were 188 communities that lost at least 25% of their air service, either during the pandemic or during the first half of 2022 as the pilot shortage worsened." Fox also reports that the industry is facing a shortage of about 12,000 pilots.
Advertisement - story continues below
Earlier this year, American Airlines shared that it will start offering regional service out of its hub in Philadephia, Pennsylvania, but on buses.
American Airlines Restarts Philadelphia Regional Routes With Landline Buses https://t.co/oWE1tkTnYX (via @ByERussell)

— Jon Ostrower (@jonostrower) April 7, 2022
According to Airline Weekly, the move will provide a connection between Philadelphia and Allentown, Pennsylvania, which are 70 miles apart. It will also extend the service to Atlantic City, New Jersey, which is 56 miles away from Philadephia.
Those buses will be painted with American livery, and tickets will still be labeled "flights."
While the "flight-on-a-bus" might seem like a step back, Airline Weekly notes that with the pilot shortage and higher fuel prices, it makes sense due to the "poor fuel economics of 50-seat regional jets," and can likely allow airlines to offer service to destinations that they would not consider offering flights too.
Advertisement - story continues below
Still, the fact that there is an ongoing pilot shortage more than two years after the COVID-19 pandemic led to shutdowns highlights just how long Americans will be grappling with the effects of the virus on the country.
The virus led airlines to offer early retirement packages to pilots, and other employees, as travel demand fell.
The airlines are trying to hire more pilots, but it will likely take a while to get them in the air, due in part to the 1,500-hour flight requirement before pilots can fly for a U.S. airline.
Regional carrier Republic Airway, which offers flights for American, Delta, and United, is asking the government to cut the flight hour requirement in half. Meanwhile, Sen. Lindsey Graham (R-S.C.) is reportedly considering proposing raising the retirement age for pilots from 65 to 67.
Advertisement - story continues below
As the country tries to get back to some kind of normal, and with the chance of another recession, it seems like Americans can expect to keep feeling the after-effects from the pandemic for quite some time still.
Truth and Accuracy
We are committed to truth and accuracy in all of our journalism. Read our editorial standards.
Comment Down Below
Conversation